Jose Maria Olazabal proud of players despite Royal Trophy defeat to Asia
Jose Maria Olazabal insisted his players could leave with their heads held high after losing the Royal Trophy to Asia.
Last Updated: 16/12/12 11:30am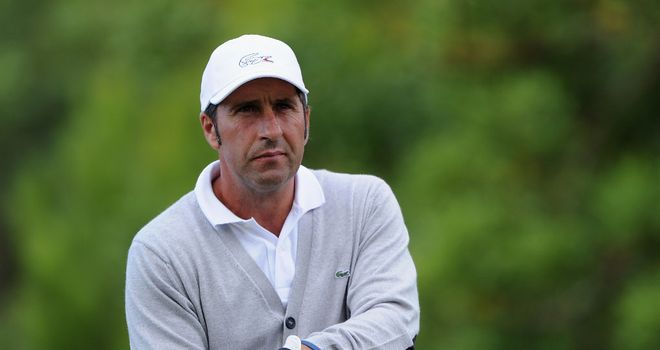 Korean K-T Kim's eight-foot birdie putt on the first play-off hole proved the match winner after Nicolas Colsaerts could not follow him in.
But Olazabal, who was forced to pull out of his singles due to a neck injury, was generous in defeat and insisted his players had given their all.
"I said all week it would go to the wire - and it did," said the Spaniard. "There is no disgrace in defeat. It was a great match. Congratulations to Joe Ozaki and to the Asian team. They played very well.
"You saw how close this match was by the fact six of the seven singles matches came down to the final hole.
"The margins between victory and defeat are tiny and I have told my players I am very proud of them and they should leave with their heads held high."
Ozaki, whose team had lost four of the previous five contests, added: "I'm so happy we made it.
"I am so proud of all my players, but especially K-T Kim. It was a great Royal Trophy and a great way to finish."