Michael Campbell tops the Indian Golf Premier League auction
Eight franchises spent nearly $700,000 to recruit players in an auction for next month's inaugural Golf Premier League.
Last Updated: 20/01/13 4:36pm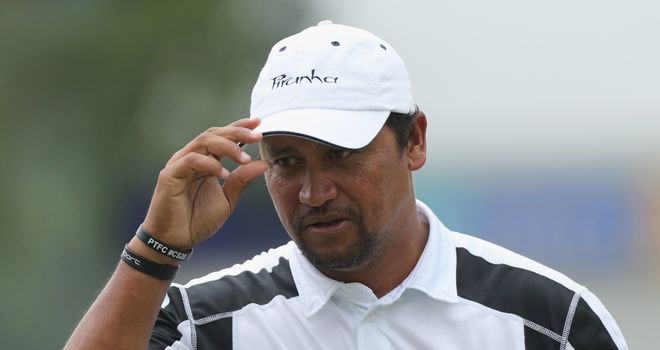 The New Zealander was bought for $61,000 by Shubhkamna Eagles, while two-times major winner Angel Cabrera went to Maharashtra 59ers and 2011 Open winner Darren Clarke was picked by Uttarakhand Lions, both for $55,000.
Scheduled to take place February 8-10 at a course near Mumbai, the league, with total prize money of $400,000, will feature two day-night rounds of strokeplay, followed by a final round of the best-ball format.
Touted in India as golf's answer to Twenty20 cricket, each round will be played over 14 holes instead of the regular 18.
"For me it is the slow and steady build-up to the dream that I have had for a franchise-based event in golf and now we are up and running," Indian golfer Shiv Kapur, who masterminded the league, said in a statement.
"The launch and the auction have set the stage and now it is for us, the players, to add to the show."
The franchises bought three players each, with Kapur drawing the highest fee among the Indian golfers, joining Cabrera at Maharashtra 59ers for $59,000.
Gaganjeet Bhullar, a four-times winner on the Asian Tour, fetched $58,000 from Punjab Lancers, who have also secured the services of Asia number one Thaworn Wiratchant.