Charl Schwartzel in best form of his career after steady start in California
Charl Schwartzel says consistency has been the key to the best run of form of his career.
Last Updated: 16/02/13 10:25am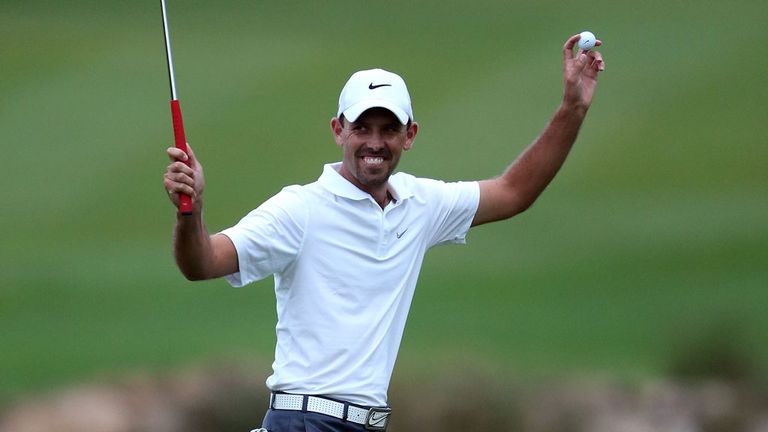 The South African carded a two-under-par 69 in the opening round of the Northern Trust Open, five shots off the pace set by America's Matt Kuchar.
But that is about as bad as it has got for the man of the moment in recent weeks - in his last six starts worldwide he has won twice, finished runner-up twice and added two more top-five finishes.
"It's right up there at the very top, this run," the former US Masters champion said.
"I played such nice golf towards the end of the year there and managed to get two wins. And then I have started off this year really well. It's definitely one of the best runs I've ever had. My confidence is high.
"It's probably a whole bunch of things. I've fixed up my swing, I've played with no injuries and I started playing some really nice golf to build some confidence up. Confidence is such a big key in this game.
"And from there, it just sort of snowballs. It's hard to say it was one specific thing. Just getting my consistency back, I suppose."
And Schwartzel says he cannot think of anything he can improve: "Honestly, I have played so well in all parts of my game.
"There's nothing you can really pinpoint that needs improving. Having said that, coming out here to America from South Africa, I've flown a long way and the body doesn't feel as good as it has been. But hopefully it will pick up this week."