Luck will play a big part for the 64 players at this week's World Match Play in Tucson
The big names in this week's WGC-Accenture World Match Play have reiterated the part luck plays in winning the event.
Last Updated: 20/02/13 4:11pm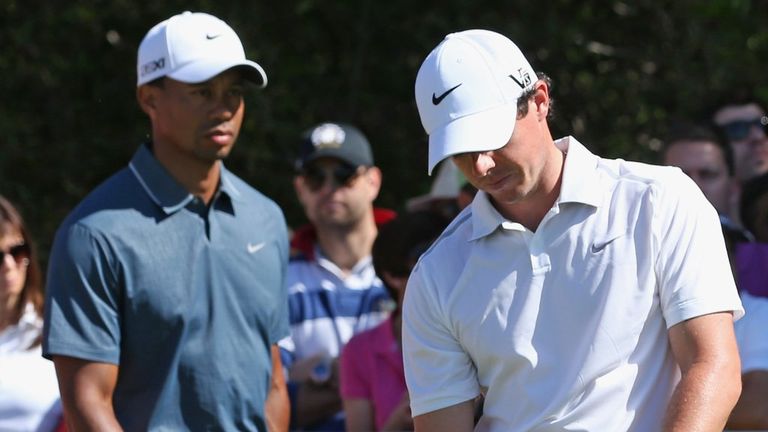 The lottery of the one-on-one format means some players will go low and still get beaten, while many will shoot poor rounds and still advance to the second round.
Rory McIlroy went all the way to the final last year, losing to Hunter Mahan, but he knows it will be just as hard this year.
"When I was packing my bags the other night, I'm thinking, 'How many shirts did I bring? How many pairs of pants?' This is always a fun event," said the world number one.
"It's one of those weeks where you've just got to try and get through every round, and you face different opposition every day. I'm looking forward to it.
"I love the golf course here. It's a great course for match play. You can be really aggressive and make a lot of birdies."
Matches
Lee Westwood did not reach the third round in his first 11 appearances at the event before getting to the semi-finals last year.
"There are no weak players in this tournament and no easy matches," said Britain's former world number one.
"Very rarely do you get given one (a win) in this, and that's the idea for tomorrow, just to try and turn up and play well. Hopefully it's good enough.
"And hopefully the guy doesn't blitz it and hole everything and chip in and frustrate you like that. You do need a bit more luck in this event than in other ones."
Tiger Woods faces fellow American Charles Howell in the first round and is not looking beyond Wednesday's match.
"Anything can happen in 18 holes, and it's imperative to get off to a positive start," said Woods, who won the elite event in 2003, 2004 and 2008.
"The whole idea is just to beat one guy at a time. There are times where I've played well in matches and I've lost, and other times where I've played poorly and advanced. It's pot luck."