Keegan Bradley sick of cheating jibes over long putter
American Keegan Bradley says he is fed up of being called a 'cheat' by fans for using a long putter.
Last Updated: 26/02/13 5:30pm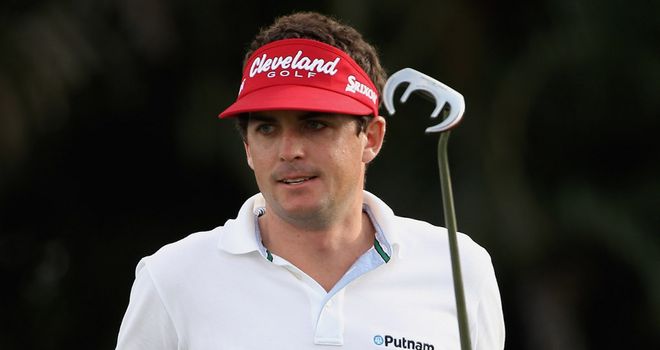 Bradley, 26, was the first player to win a major using a belly putter when he won the 2011 US PGA Championship, but golf's governing bodies - the United States Golf Association and the Royal and Ancient - proposed a ban on anchoring putters to the body in November.
However, US PGA Tour commissioner Tim Finchem has come out against the change, a stance which Bradley has applauded.
"I take great offence to people calling me a cheater. I think that's unbelievable," said Bradley.
"It's been pretty difficult especially lately. I'm being called a cheater more than ever by fans, by some writers.
"It's really tough. I can't imagine how people can say that to me or to anybody out here. I'm sick of it to be honest."
When asked about Finchem's opposition to the change, Bradley added: "I'm very proud and it makes me feel good that my tour, the tour I play on, has my back.
"I hope the USGA thought about us players before they did this because it's been really difficult on me and I know it's been really difficult on some other players too."