Rory McIlroy hoping proposed putter rule changes do not lead to a split
World No 1 Rory McIlroy has called for unity over the proposed rule changes on putting.
Last Updated: 27/02/13 5:33pm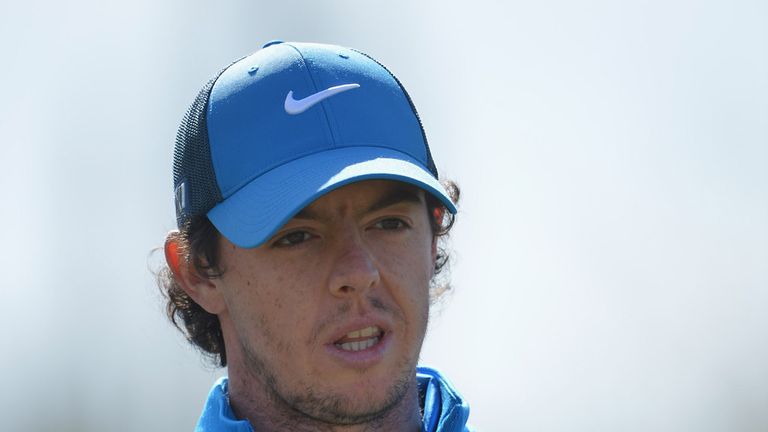 Golf's governing bodies, the R&A and USGA, last year announced the proposed changes which would outlaw the use of anchored putters from 2016.
A 90-day consultation period for views on the rule changes to be expressed expires on Thursday but both the PGA Tour and the PGA of America oppose the move.
That raises the prospect of different rules being applied at different events and while McIlroy has previously stated he supports the ban, when speaking ahead of his defence of the Honda Classic, he appeared more concerned that rules are consistent across all competitions.
"I saw what (PGA Tour commissioner)Tim Finchem had to say and it seems like the European Tour is going to go a different way," McIlroy said.
"I read a thing Monty (Colin Montgomerie) said that this divide isn't good for golf and I don't think it is. We either need to all be on one side or the other.
Knee-jerk reaction
"It's up to the governing bodies at the end of the day to decide. I sort of think it was a bit of a knee-jerk reaction to how much success people were having with it (players using long putters have won three of the last five majors).
"I'm all for people enjoying the game and trying to make the game as easy as possible and bringing people to the game, and if that means they should allow anchored putters to make it easier for the general public then that's a good thing.
"But then they talk about bifurcation, whether you should have one set of rules for us and one set for the amateurs and it's just a bit of a mess and opened a can of worms."
Asked if he thought the PGA Tour should go along with the USGA, McIlroy added: "I would. We have put the game of golf in the hands of the R&A and USGA for I don't know how many years and have always abided by the rules that they've set and I don't think there should be any difference."
And if that means allowing long putters, McIlroy appeared relaxed on the issue.
He said: "If it were up to me, whatever decision the USGA comes to, maybe the pressure the PGA Tour has put on them, they might change their minds and rethink about it, and if they do that it's totally fine with me."