Rory McIlroy says he regrets walking off the course at the Honda Classic
World No. 1 Rory McIlroy has vowed not to walk off the golf course in the middle of his round again.
Last Updated: 07/03/13 10:23am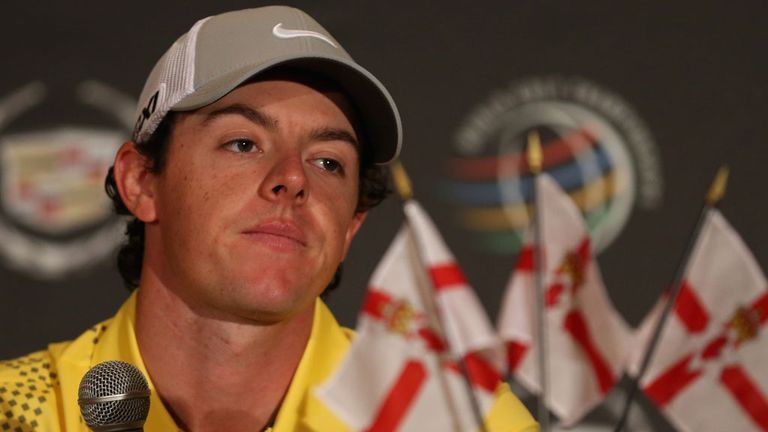 The dual major champion hit the headlines last Friday when he quit the tournament after struggling through the first eight holes of his second round in seven-over par, later citing toothache as the reason for his decision not to finish.
However, speaking to the media ahead of this week's WGC-Cadillac Championship, McIlroy admitted that he was wrong to pull out.
"Obviously I've had a lot of time to think about it," he said. "I realised pretty quickly that it wasn't the right thing to do.
"No matter how bad I was playing, I should have stayed out there. I should have tried to shoot the best score possible, even though it probably wasn't going to be good enough to make the cut.
"I regret what I did and it won't happen again."
Following his pull-out, McIlroy initially told reporters he was not in a "good place mentally" before mentioning the tooth pain later on, and he now says that both were factors.
Struggling
"I wasn't in a good place with my golf game," he said. "Mentally, my head was all over the place.
"But, at the same time, I have been struggling with my lower right wisdom tooth for over a year.
"So, yeah, my tooth was bothering me, but it wasn't bothering me enough to probably, you know, quit.
"At that moment in time I was all over the place and I just saw red.
"But there is no excuse for quitting. I feel like I let a lot of people down with what I did last week, and for that I am sorry."
McIlroy is now hoping for a much-improved showing this week and he will be in a group with Tiger Woods and Luke Donald on Thursday and Friday at Doral's Blue Monster course.
"Friday might be a blessing in disguise," he said. "It sort of released the pressure valve."
The 23-year-old says he has been working hard with coach Michael Bannon to iron out a flaw in his backswing.
"I know if I can get my takeaway fixed the rest of the swing will follow," he said.
"It's a work in progress but I am going to go out there this week and all I will care about is my swing.
"If I can get my swing back on track, the results will follow. I am not putting any pressure on myself to perform.
"It's just a matter of getting comfortable with it. When I take the club away and try to put it in the right position, it feels very alien to me right now. But, the more reps I do, the more comfortable I am going to get with it."