Ernie Els pulls out of Tampa Bay Championship due to hip injury
Ernie Els has pulled out of this week's Tampa Bay Championship in Florida due to a hip injury.
Last Updated: 14/03/13 12:39pm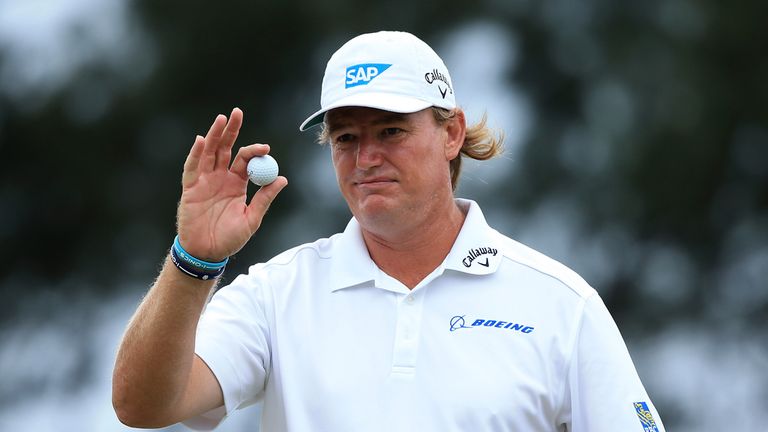 The Open champion played through the pain at last week's WGC-Cadillac Championship, and he has now decided to rest as he prepares for the Masters next month.
However, the 43-year-old confirmed on his website that he would take a "gentle walk" around Augusta National this week.
Els broke 70 only once at Doral as he finished in a tie for 28th place, and he admitted experiencing problems with his hip just hours before he teed off on the first day.
"The week didn't go too great, though, mainly because my right hip was causing me problems again," he said. "It's been bugging me for a while now and then it really went into spasm on Thursday morning.
"I was on the first tee thinking 'Maybe I shouldn't be starting this round.' Anyway, I tried to play through it, but it's not feeling right. I've got to get this sorted, which is the reason I had to withdraw from this week's tournament in Tampa Bay.
"The only outing I'll have this week is travelling up to Augusta National on Tuesday to have a gentle walk around the course, but other than that I'll have to pretty much rest up for most of this week. Doctors orders, as they say."