Avantha Masters: Peter Whiteford starts with 68 a year after disqualification
Peter Whiteford has a chance to atone for his Avantha Masters disqualification last year after a four-under 68.
Last Updated: 15/03/13 7:17am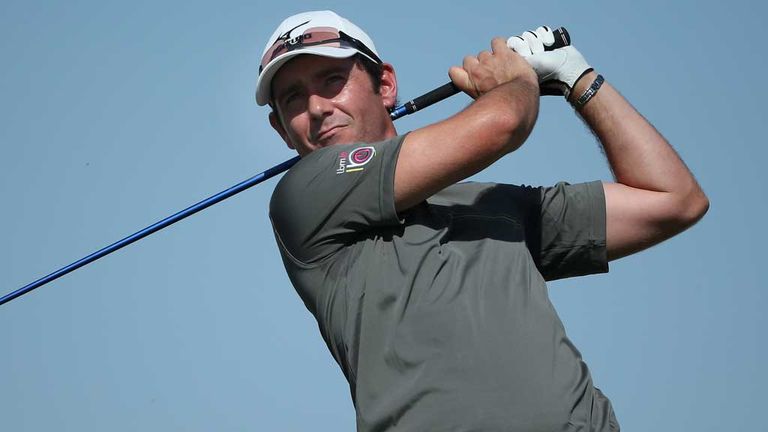 The Scot was just one shot off the lead after three holes of the final round at the DLF Golf & Country Club last season when he was informed of an infringement from the previous day.
Television viewers noticed his ball had moved just before he hit his approach to the 18th on day three and he was disqualified for failing to take a penalty drop.
Whiteford rolled in birdie putts at the first, fourth, seventh and 16th holes while keeping a bogey off his card, although he is seven behind Chinnarat Phadungsil after the Thai carded an astonishing 61.
"It's easy to forget about last year until guys like you bring it up all the time," Whiteford told European Tour Radio. "It took me a while to get over it if I am being honest.
"It annoyed me for a good few months but that's all forgotten about now and hopefully I can press on."
On his bogey-free opener this year, he added: "I did not play that great off the tee, but if I can keep putting like that you don't have to hit it that close.
"I had a lot of chances and, apart from the 10th where I missed an easy one, every putt had a look (in the hole) on the way by."