The Masters 2013: Ernie Els uses short putter in final Masters prep
Ernie Els will use a short putter at the Chiangmai Golf Classic this week, but the belly model returns for the Masters.
Last Updated: 27/03/13 1:05pm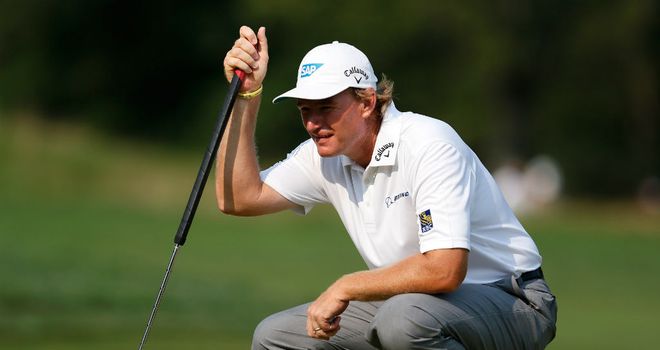 The Big Easy is looking to start adapting to the impending ban on anchored putting by using a more standard shorter flat stick in Thailand this week.
Els though, who switched to a longer putter in 2011 and won last year's Open with it, will not be trying out a short putter at Augusta when he plays in the Masters in a fortnight.
"I'll be using the short putter," Els confirmed. "But even if I won here this week, I will use the belly putter at the Masters simply because the greens are so quick over there.
"But after the Masters, I'll try to use the short putter more regularly."
The Chiangmai Golf Classic will be Els' final appearance before his return to Augusta after missing out on qualification last year ended a run of 18-straight appearances in the battle for the Green Jacket.
Last year's Open win has given Els a much more relaxed attitude to the major championships now, and he hopes to enjoy his time a lot more in the big events.
"I think I used to put so much pressure on myself," he added. "And this year, I just want to enjoy it a bit more. I used to really try to win the tournament.
"I want to enjoy it and hopefully have my game there which I will have. I'm really looking forward to the Masters, especially missing it last year.
"My record in the Majors is quite good. But at the Masters, it hasn't been good in the last 10 years. I finished second in 2004 and 2000. After '04, something mentally happened.
"I haven't played well since '04 when Mickelson made that putt (to win). But after missing it last year and going back again this year, it feels like a new beginning. I want to try to enjoy it a bit more."