Colin Montgomerie says Tiger Woods Masters win would be good for golf
Colin Montgomerie believes a Masters victory for red-hot favourite Tiger Woods would be good for the game.
Last Updated: 09/04/13 12:30pm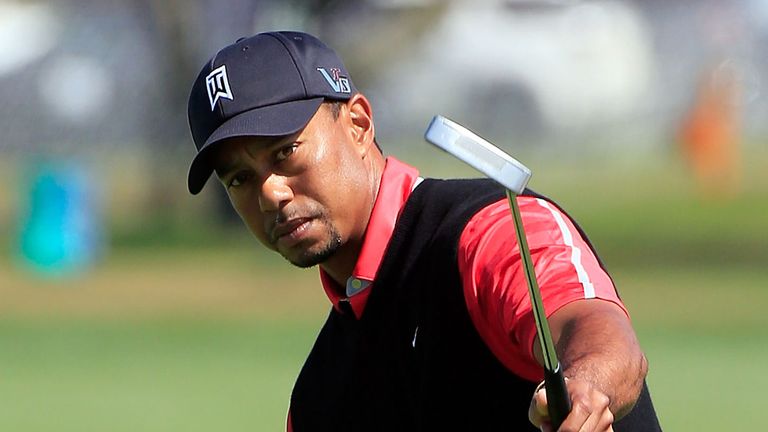 The world number one, who has been hampered by well-publicised off-field and injury problems in recent years, has three wins from five starts in 2013 and his return to form has raised the prospect of the American matching Jack Nicklaus' haul of 18 Majors.
Woods currently has 14 of golf's most prestigious prizes to his name and, although his last Major win came at the 2008 US Open, former European number one Montgomerie reckons win number 15 could come at Augusta this weekend.
"If Tiger putts the way he has in the last month, he should win," said the former Ryder Cup captain.
"He seems to be in a much happier place and have his life a little bit more sorted out than he had even last year and I truly believe he's ready now to win a Major - and I think it would be very good for golf if he did.
"People are turning on the Masters this year to see if he can do it and the viewing audience will be higher than normal. I'm glad Tiger's back in the frame; we've missed him and the whole Tiger Woods phenomenon."
Ominous
Ominously for the rest of the field, Montgomerie also believes Woods, in the next few years, could improve on the level he achieved in the early 2000s, when he dominated the sport - and says only a few players will be able to challenge him at the Masters this week.
"Tiger has improved every year," said the Scot.
"He was reported as saying, when he won at Bay Hill [in March], that this is not Tiger getting back to the way he was [but] that he's going to a new level of consistency, of scoring and ability. That's what the others are starting to fear now; 'if Tiger goes to another level, what do we do?'
"Favourites for the Masters would be Tiger, Brandt Snedeker, Louis Oosthuizen, Matt Kuchar, Phil Mickelson, Keegan Bradley, Dustin Johnson and Justin Rose.
"One of those is going to win. They've all got the fire power, they've all got length, they're all on form, they're all good putters and they all have a high ball flight.
"But if Tiger starts with a 68 we're back to the feeling that we had in the mid-2000s where a lot of the guys are thinking 'this could be it'."
Sky Sports will show all four days of the Masters (April 11-15) live and in high definition, while there will also be special 3D coverage for certain portions of the event. Check out our Augusta microsite here for more details, as well as news, features, blogs, player profiles, and videos.