History-making 14-year-old Tianlang Guan intends 'to enjoy' Masters debut
Tianlang Guan admits he intends to 'enjoy' his Masters debut this week at the history making age of 14
Last Updated: 09/04/13 11:21am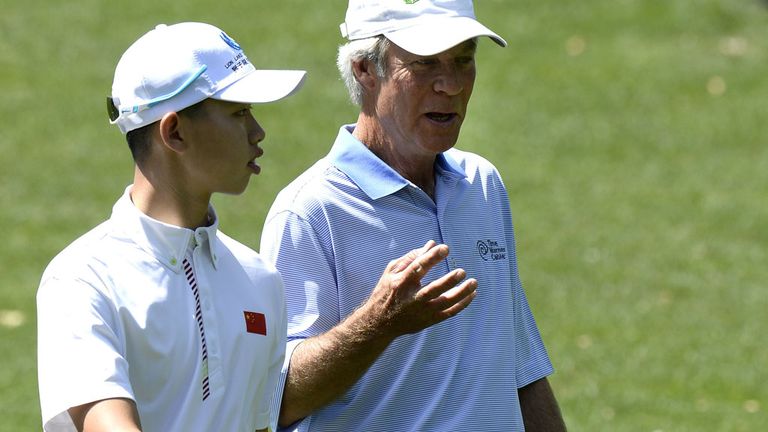 The 14-year-old from China makes history at Augusta National where he becomes the youngest competitor since the event began in 1934.
He will have played seven practice rounds by the time the tournament kicks-off on Thursday, including 18 holes with Ben Crenshaw on Monday and another circuit with Tom Watson on Tuesday.
He said: "I'm really excited in the morning when I come out on the course and there's many people here and I'm really looking forward to the tournament.
"I'm not going to push myself too hard and I'm going to enjoy my game. Hopefully I can play well.
"The general manager of my home course is friends with Ben (Crenshaw) and he told him I wanted to play with him. He told me a lot and we really enjoyed it on the golf course."
Talking with Tiger
Guan has already played with Tiger Woods in a pro-am in his home country and wants to meet the world No 1 again this week.
He added: "I think probably we will talk. The players here are all great players, so I'm looking forward to speaking to any one of them.
"When I was three or four years old I was looking at him (Woods) winning the Masters and it's pretty exciting to watch him.
"I played with him twice in the past couple of years and he gave me a lot of advice.
"Every time I play with him I feel a lot better and give myself some confidence."