Defending Masters champion Bubba Watson uses 35 putts in opening 75 at Augusta
Bubba Watson rued a bad day on the greens after opening the defence of his Masters crown with a scrappy three-over 75.
Last Updated: 12/04/13 8:13pm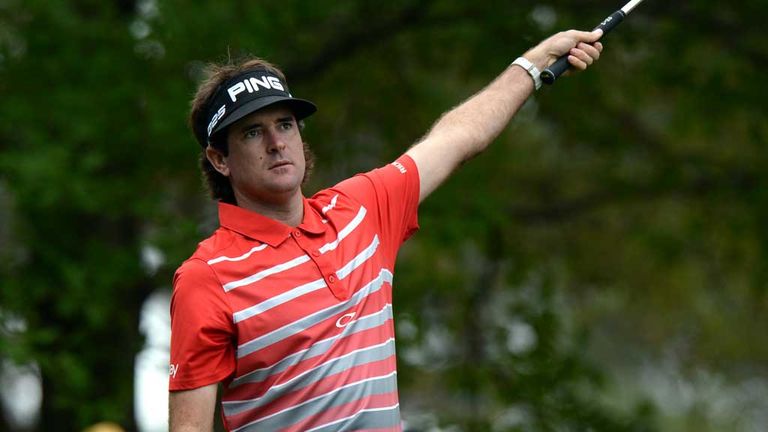 The big-hitting left-hander headed straight to the practice putting green after signing for a disappointing three-over 75 that left him nine shots off the lead.
"There's going to be bad days and good days." said Watson, who carded four bogeys and made only one birdie all day at the second in a 35-putt round.
"I hit the ball really well. I can't complain about my ball-striking. I just didn't putt well. I never got the speed right, never got the ball to the hole.
"They were slower than what I was expecting. The balls weren't rolling out like they normally do over the past years, so I just left a lot of putts short, a lot of putts were breaking different than I was expecting.
"I didn't feel any more pressure to myself. I just didn't get the speed right on the greens. If I two-putt all those, I shoot one-under, which would be a nice score."