Rory McIlroy may be spared Rio 2016 representation decision
Rory McIlroy may be spared having to choose between representing Great Britain or Ireland at the 2016 Olympics.
Last Updated: 24/04/13 5:22pm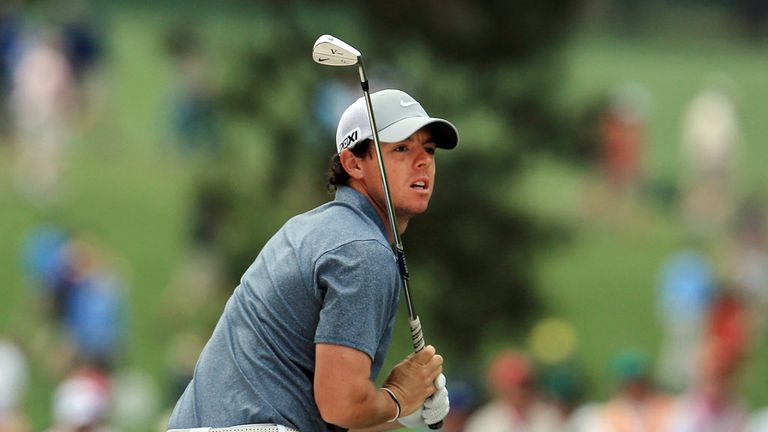 The 23-year-old Northern Irishman is eligible for selection for either Great Britain or Ireland when golf returns to the games in Rio.
However, he has suggested he may opt out from playing completely to avoid having to make a potentially divisive decision.
But R&A chief executive Peter Dawson said: "Because of Rory's history of playing for Ireland at amateur level and World Cup level, there may be an Olympic regulation that because you played in a previous world championship for a certain country, that has to carry with you.
"Does the World Cup count as a world championship? Golf isn't structured the way other sports are.
"I would very much like to take this burden of choice away from the player if we can possibly find a way because it's not fair.
"The last thing we want is the player to worry about it."
Previously, world number two McIlroy has said: "Whatever decision I make, whether that's play for Ireland, play for Britain, not play at all maybe just because I don't want to upset too many people...."
And in September last year, McIlroy released an open letter on his Twitter account in response to quotes attributed to him which said he felt "more British than Irish".
"I am in an extremely sensitive and difficult position and I conveyed as much in a recent newspaper interview," he wrote at the time.
"I am a proud product of Irish golf and the Golfing Union of Ireland. I am also a proud Ulsterman who grew up in Northern Ireland which is part of the United Kingdom. That is my background and always will be.
"I receive great support from both Irish and British fans alike and it is greatly appreciated."