Tiger Woods hoping to adopt cautious approach for the US Open at Merion
Tiger Woods set his sights on ending his five-year major drought after his victory at The Players Championship.
Last Updated: 06/06/13 12:29pm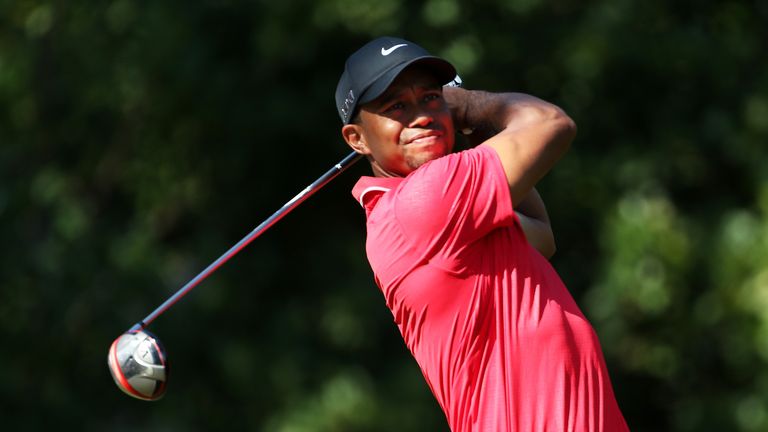 Woods has not added to his haul of 14 major titles since winnings the 2008 US Open, but he will start next month's edition at Merion as a firm favourite after collecting his fourth win of the season.
Woods used his driver sparingly at TPC Sawgrass, and he could adopt the same cautious approach at Merion - one of the shorter major championship courses by modern standards.
Asked if he would leave the driver in his bag, a tactic which paid off at Hoylake in the 2006 Open Championship, Woods said: "I've never played Merion, but it sounds good in theory!
"This week it was so hot and the ball is flying. I'm hitting 3-wood over 300 yards. This 5-wood I was hitting most of the week was going 280 and I was carrying it 260. Those are big numbers.
"There's really no room to hit driver except for a few par-5s. We happened to get a dry, hot week where the ball was travelling. Certain years it's soft and it's wet, and I hit a lot of drivers. This is one of the weeks where I didn't.
"In 2006, Hoylake was so burnt out that the ball was travelling forever so you didn't really control the ball as it landed.
"It was just too fiery, and if you hit the ball into the rough, even wedges, guys weren't holding the ball on the greens. I thought the prudent play was even if I hit 8-iron I could spin the ball better than they could with wedges."
Situation
Woods also refused to comment on his feud with Sergio Garcia, who described the world No 1 as "not the nicest guy on Tour" after they were paired together for the third round at Sawgrass.
Garcia was tied for the lead until he put two balls in the water at 17 and another at the last, but when Woods was asked if he took extra satisfaction from the manner of his win, he said: "We just go out there and play.
"I had an opportunity to win the golf tournament when I was tied for the lead and I thought I handled the situation well and really played well when I really needed to, and that's something I'm excited about."