Anchored putter ban: Update due from R&A and USGA on Tuesday
The R&A and USGA will both be holding press conferences on Tuesday on the proposed ban on anchored putters.
Last Updated: 17/05/13 6:43pm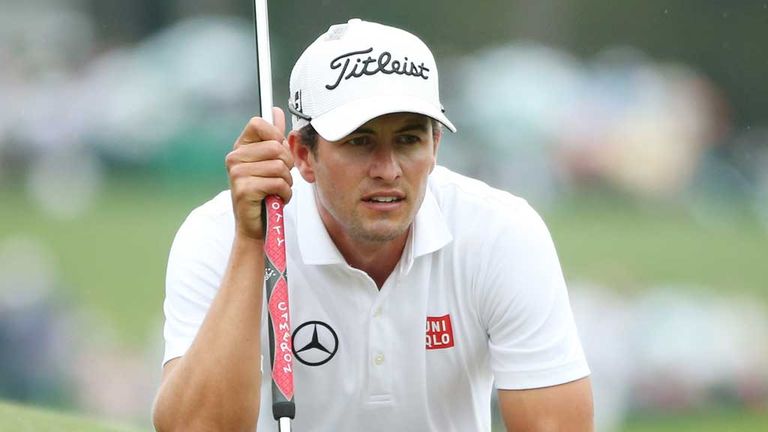 Adam Scott's win at The Masters was the first at Augusta from a player with a long putter, and completed the grand slam with all four majors now having been won with the controversial clubs.
The game's governing bodies proposed Rule 14-1b, to come into effect in 2016, in November last year with a 90-day consultation period for interested parties to comment. During that period the PGA Tour and PGA of America came out against the ban, while the European Tour offered its support.
And although PGA Tour commissioner Tim Finchem did not specify what would happen if the ban comes into force, there would be a real danger of different rules being applied at different events.
While the R&A press release simply announced a "Rules of Golf press conference", the USGA's said they would "announce final action on proposed changes to the Rules of Golf."
That could be interpreted as meaning the PGA Tour had been persuaded to drop their opposition, but that had seemed unlikely given Finchem's comments earlier this year.
The PGA Tour runs the lucrative American circuit and plays a dominant role in staging World Golf Championship events, while the PGA of America organise the USPGA Championship and American Ryder Cup team.
Traditionally they adopt the rules of golf as determined by the R&A and USGA, who run the Open Championship and US Open respectively.
R&A chief executive Peter Dawson said last month that he hoped there would be no split in the game, but hinted that the R&A and USGA were committed to overcoming any opposition.
"The last thing the governing bodies want to do is be party to any kind of schism in the game," he said. "We hope that there will be one set of rules and we have to get this resolved quickly.
"The European Tour has said we are rules followers not rules makers and I would like to think the professional game in the US would have the same attitude."
Players who currently use long or belly putters have talked of possible legal action if the ban comes into force, but Dawson added: "Threats of legal action don't affect rule-making, that's done on what the rules people consider is the best interests of the future of the game.
"The relationship between the R&A and USGA is at an all-time high."