Sergio Garcia and Tiger Woods urged to settle differences by Jose Maria Olazabal
Jose Maria Olazabal has urged fellow Spaniard Sergio Garcia and Tiger Woods to settle their differences.
Last Updated: 23/05/13 1:20pm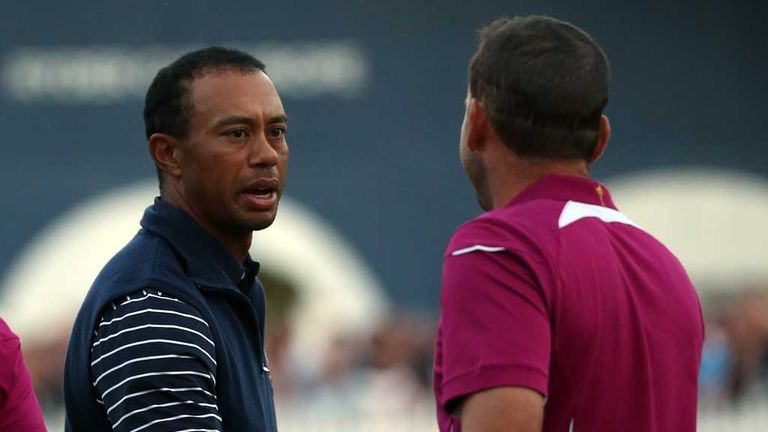 Garcia and Woods have been involved in a row since an incident during the third round of the Players Championship at Sawgrass earlier this month and it came to a head with Garcia's "fried chicken" jibe earlier this week.
"I'm close to Sergio and to Tiger and I don't know what happened for them to drift apart," said Olazabal.
"I know people are trying to make a big thing out of it but we are grown men, we can handle things and I'm pretty sure in time everything will settle down, they will shake hands and be friends again.
"It's one of those issues that's not nice to see and we will have to live with it for the next few months I guess."
Olazabal, who skippered Europe to victory in the 2012 Ryder Cup, insists Garcia's "fried chicken" jibe was not a racist remark.
"He meant it in a jokey way," he said. "I don't think he meant it in a bad way but it's true that people can take it the wrong way.
"We saw that with Fuzzy Zoeller a long time ago in the Masters at Augusta. That's the problem these days, you have to be extremely careful what you say because people might take it the wrong way."