Users of anchored putters may legally challenge the decision to ban them
Adam Scott is among nine golfers who have taken legal advice over the ban on the use of anchored putters.
Last Updated: 25/05/13 11:41am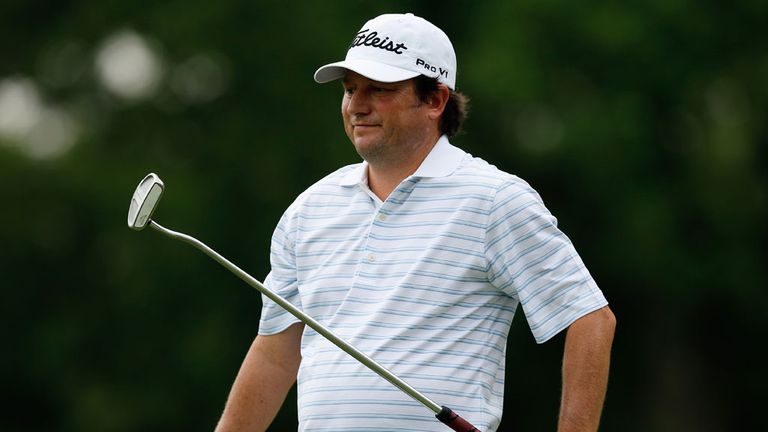 The R&A and USGA confirmed on Tuesday that a ban will come into effect from 1 January 2016 but some of the players affected are keen to challenge the ruling.
South Africa's Tim Clark is among them and he said: "We do have legal counsel. We're going to explore our options, we're not going to just roll over and accept this."
And Boston-based lawyer Harry L. Manion has now told GolfDigest.com that he represents nine players, including Clark, Scott and Carl Pettersson.
Mannion thinks the reasoning for the ban offered by the governing bodies' is faulty.
Good lawyering
"I'm not persuaded by it," he said. "There's some good lawyering in there, but I don't think they've made the case, and I believe the court would see it that way, too."
When announcing the ban, R&A chief executive Peter Dawson admitted that he was concerned players might take legal action.
But he added: "I don't think lawsuits will be on particularly strong ground.
"We are not so sure of ourselves that you can always be sure you're going to be right, but we have certainly done our homework on this one, far more than anything else in my time at the R&A."
The players are believed to be waiting to see how the PGA Tour responds to the ban before making their next move.