Nordea Masters: Two holes in one for Andrew Dodt in Stockholm
Australian Andrew Dodt has become the first player to make two holes-in-one in the same round on the European Tour.
Last Updated: 01/06/13 9:40am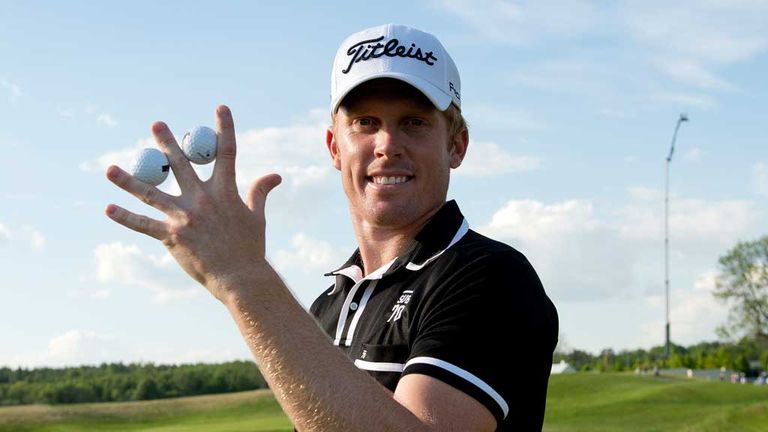 The 27-year-old had his first hole-in-one at the 11th hole at Bro Hof Slott Golf Club near Stockholm, and added a second at the seventh before making a birdie at the last to ensure he made the cut.
He scraped through to the weekend with nothing to spare after his pair of aces spurred him to a round of 65, repairing the damage of an opening 77.
Dodt, who began on the back nine on Friday, said: "The shot at the 11th, my second, kick-started things.
"I made a few more birdies in between, then a couple of bogeys and I was heading the wrong way when I got to the seventh, our 16th hole.
"It was an eight iron, felt a little bit heavy at the start, but right on line and it went in. I can't get my head around it - I'm pretty proud to be the first one to do it."
Dodt received a box of champagne from tournament organisers as reward for his feat.
He added: "I didn't putt very well so I'm glad I was able to hole with a long club!"