Stephen Gallacher would love to play in next year's Ryder Cup
Scottish golfer Stephen Gallacher admits he would love to play in next year's Ryder Cup in his home country.
Last Updated: 03/06/13 2:24pm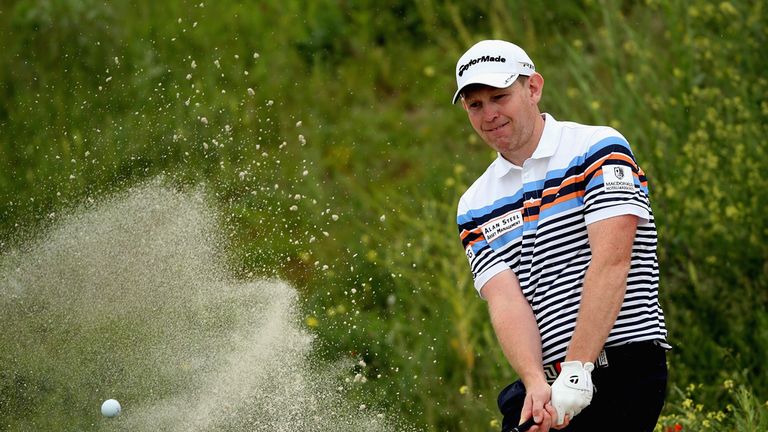 After a nine year and 201 tournament wait, he finally added to his 2004 Dunhill Links Championship triumph with victory in the Dubai Desert Classic in February.
His uncle Bernard is a former Ryder Cup captain and Gallacher would love to make Paul McGinley's team for the 2014 Ryder Cup at the PGA Centenary Course at the Gleneagles Hotel, a course he knows well.
He told Sky Sports: "I think any Scot wants to play in it, I think anybody wants to play in it, they also want to play in America as well.
"It's a long way off. I don't want to put too much pressure on myself, especially when I live 25 miles away and I've played the course a lot and I like the course.
"Obviously the Ryder Cup's been in my family with Bernard playing in it eight times, captaining it three and been a vice-captain three I think so I think my phone would be red hot for tickets for a start and my house would probably be like a gang-hut with people staying in it!
Long wait
"Obviously to get in that (team in) your home country, it's not going to happen in my generation again, I think the last time was Muirfield 40 years ago so this is our only shot really."
As well as earning a living from the sport, the 38-year-old has given something back through the Stephen Gallacher Foundation.
He added: "I started up the foundation just to help the kids in the Lothian's and Borders area.
"Just to put on tournaments for them, girls, boys as little as five, putting flag events on for them and just getting them competitive so that when they're ready to go to golf courses, they're already a head start.
"We're doing it properly so that they're getting taught etiquette, they're getting taught rules all the way through.
"I just think if you get them early enough this could be the next future for Scotland and get them up through the ladder properly.
"Mentor them even up to the stage if they're thinking about turning pro, I can give them some advice."