Korean Chella Choi one ahead after 18 holes of LPGA Championship
Korea's Chella Choi fires a five-under 67 to snatch a one-shot lead at the rain-delayed LPGA Championship in New York
Last Updated: 09/06/13 5:50pm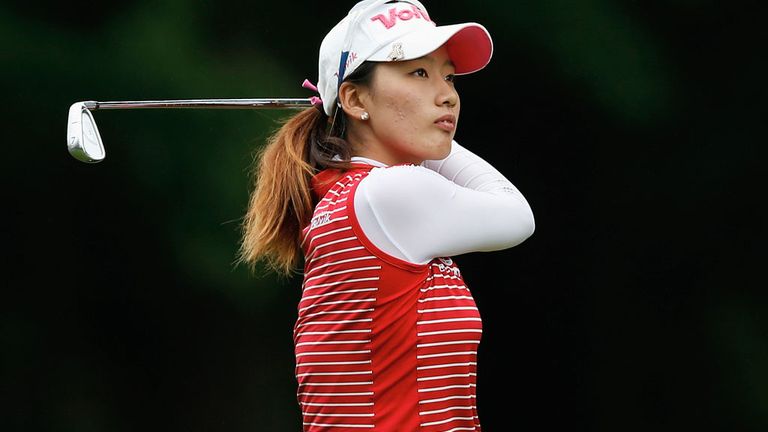 Choi, who has never won on the LPGA Tour, posted five birdies in a bogey-free front nine to move into the lead on a damp day at Locust Hill Country Club in New York state.
Her nearest challengers after 18 holes of the second major championship of the women's season are Shin and American Pressel.
More than nine inches of rain had fallen on the course during the previous nine days, including around five inches on Thursday alone which delayed the start of the tournament by 24 hours.
There are five Americans and as many Koreans in the top 14, while England's Laura Davies turned back the clock with a one-under-par 71.
The 49-year-old, who is a two-time winner of this event, is tied-for-seventh along with Scotland's Catriona Matthew.