Graeme McDowell: Toughest US Open course I've seen
Graeme McDowell believes Merion will provide the toughest test at a US Open he has seen.
Last Updated: 12/06/13 5:53am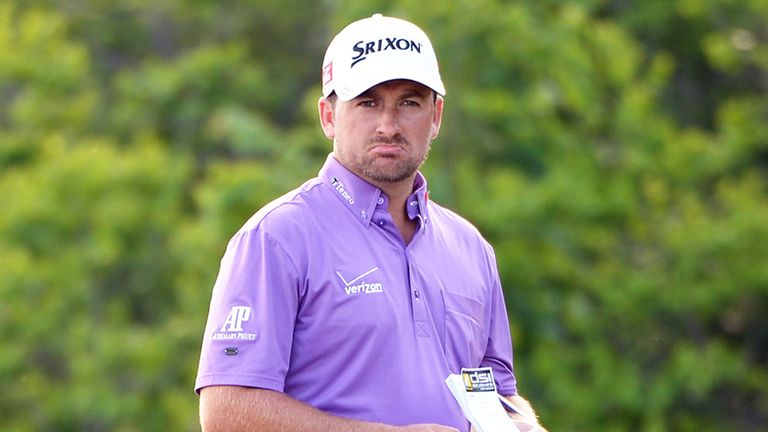 The Ryder Cup star believes many of his rivals are underestimating the course which has been battered by rain in the last few days.
That does not suit the Northern Irishman, who prefers hard and fast courses, such as at Pebble Beach, scene of his 2010 US Open triumph.
"I don't think it's going to be a low-scoring US Open," said McDowell.
"I hope it's not going to be a low-scoring US Open. Everyone is saying that it's going to be 62's and 63's on this golf course, which I kind of disagree with at the minute. I think they're underestimating it.
"I think there's 10 or 11 holes on this course that are as tough as any US Open I've seen. The last five holes, I can't think of a tougher finish at a US Open.
Decimated
"A firmer, faster US Open is going to suit a guy like me, who is not the longest off the tee. At Congressional I liked the way it was set up initially and then by the time the rains came down and Rory split the fairway 14 times out of 14, 330 down the middle and decimated the place, it was never going to really be my kind of US Open.
"I guess you've got to roll with the punches. You have to take what you get. Someone is going to pick up the trophy. You've got to get the attitude right.
"My US Open experiences have certainly been great but you can't really expect anything.
"I've won a US Open and was runner-up last year, but I know it doesn't mean anything. I'm the same as the other 149 guys here this week.
"I've got to go out and execute my game plan, trying to hang tough when it gets tough out there, which is inevitable."