Sergio Garcia confident of contending for first major at US Open
Sergio Garcia believes he can make headlines for the right reasons at Merion as he talked up his US Open chances.
Last Updated: 12/06/13 10:32pm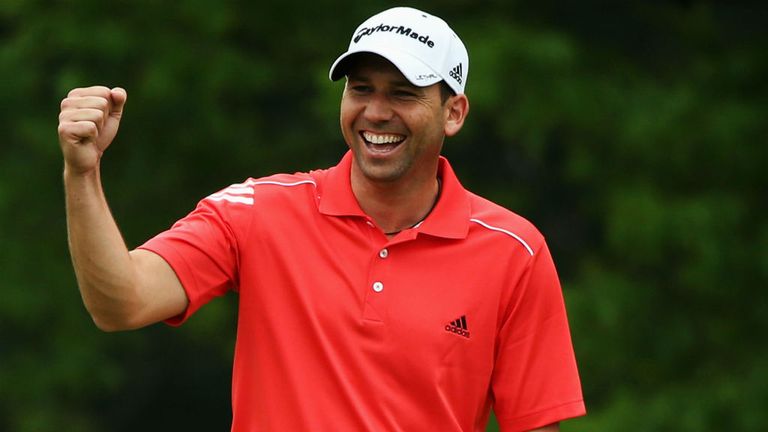 The 33-year-old is determined to put the furore over his row with Tiger Woods to the back of his mind and concentrate on landing an elusive first major title.
The Ryder Cup star has been in excellent form this season, and he feels his calm and mature approach as well as an improved short game can reap big rewards this week.
"I think that all aspects of the game have improved," said the Spaniard, who has not finished lower than 17th in seven completed events on the PGA Tour this season.
Calmer
"I've obviously hit the ball better consistently more often. I had my off weeks, but I think that the short game is better than it was probably three or four years ago.
"Overall I feel a lot calmer, a little bit more mature, I guess, and all those things probably helped.
"I'm very happy to be here - it's my first time in Philadelphia, so I'm very excited about it. Obviously it's a wonderful golf course, difficult, with a great variety of short and long holes.
"It is tough. We all love playing every single tournament in hard, fast conditions, but unfortunately that's not the case this week.
"We can't control the weather. That's something that it's always been there in our sport and we have to deal with it.
"Hopefully we won't get any more rain, not for us but for the course itself, to make it as playable as possible and we'll try to do our best from there."