Queen's Birthday Honours: Paul Lawrie very proud after being awarded OBE
Paul Lawrie was "very proud" after being awarded an OBE in the Queen's Birthday Honours for the work of his foundation.
Last Updated: 15/06/13 9:34am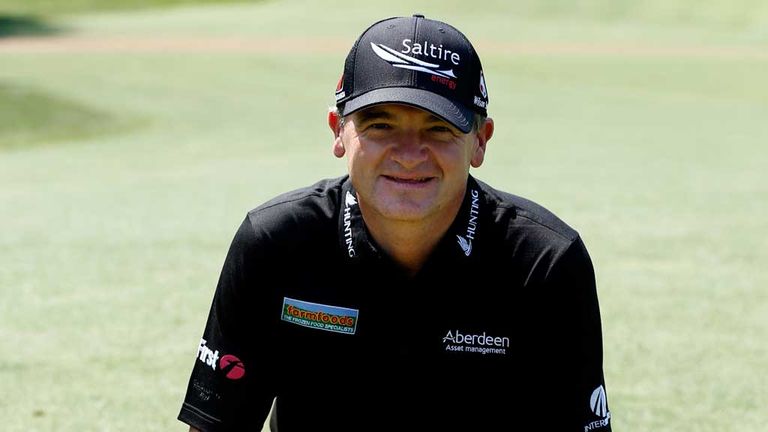 The 44-year-old, who was part of last year's victorious European Ryder Cup team, set up the foundation in 2001 - two years after he won the Open Championship - to encourage and support young people to play golf.
"I'm very proud because it's for the foundation this time as opposed to what you do on the golf course," said Lawrie, who was awarded an MBE after his Open win.
"I got a letter through a few weeks ago. It's been quite difficult keeping it quiet. It's a huge honour.
"The foundation is very, very important to my wife Marian and I. We've spent a lot of time and a lot of effort and money with the help of some sponsors getting it to where it is.
"There are a lot of people who work very hard behind the scenes. I'm the one that gets the accolades and they give the nice awards to, but there are an awful lot of people who do a lot of good.
"I wanted to do it before I won the Open but we didn't think I was a big enough name and enough sponsors and kids would want to participate. Right from the second I won the Open, the plan was always to have as big foundation as we could.
"We started in 2001 and now we do football, golf, rugby, hockey and tennis. The main bit is still the golf and the idea is to take the cost away from the parents so it's very, very cheap or free to do pretty much everything in the foundation.
"I would rather one of the foundation kids won a tournament than I did. I get a huge kick from it."
All Lawrie now hopes is that he is not mistakenly called Peter Lawrie when he receives the award at Buckingham Palace - as was the case when he was presented with his MBE in 2000.
"I hope they call me Paul this time," he added. "Peter Lawrie wasn't even a professional at the time so I don't know how they managed it."