US Open: John Senden strikes it well and stays in touch with the lead
John Senden admitted staying out of the punishing Merion rough is crucial after rounds of 70 and 71 at the US Open.
Last Updated: 15/06/13 8:28am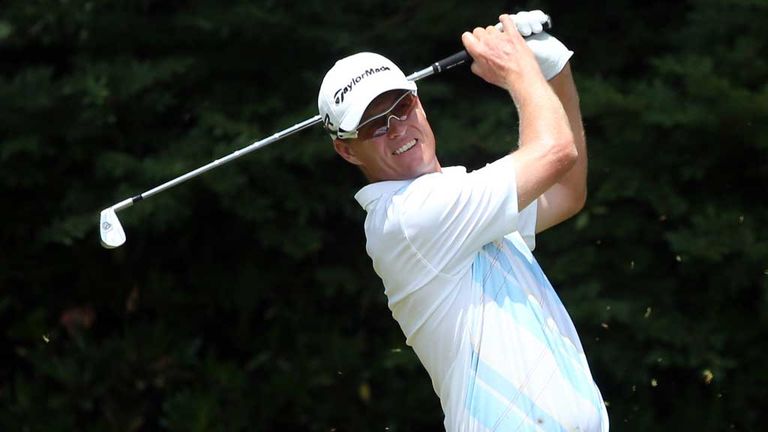 The Australian journeyman added a 71 to his opening 70 to be in great shape on one-over heading into the weekend.
Senden got to two under after birdies at six and seven, but poor tee shots at both the eighth and short ninth got him three shots in two holes.
He mixed two birdies with two bogeys coming home, and he said: "It's so difficult if you miss. The rough is so long here. It's just demanding. If you miss, you are really scrambling. It demands all parts of your game being great.
"It demands good ball-striking, I think, and good putting.
"I like hitting the long irons well. There's a lot of long irons off the tee and a lot of long irons into the greens. So if I play my game and hit them well, hopefully I'll do well.
"It was the same thing last year at Olympic. It probably didn't measure that long, but it was a lot of long second shots, and the par 3s are long there. I think this golf course is similar."
His compatriot Matthew Goggin had to play 30 holes on Friday following the first day's long weather delays, but he is just one behind Senden after rounds of 68 and 74.
"The only thing harder than 30 holes of US Open golf on one day is 31 holes," he said. "This is hard. Mentally it's very difficult. Any bad tee shot and you're just grinding trying to make a par. You just keep the ball in play."
Asked what he hoped for on Saturday, the Tasmanian replied: "Not having to play as many holes!"