Nedbank Challenge to become part of European Tour's Race to Dubai
The European Tour has revealed the Nedbank Golf Challenge will now be part of the 2014 Race to Dubai.
Last Updated: 20/06/13 1:11pm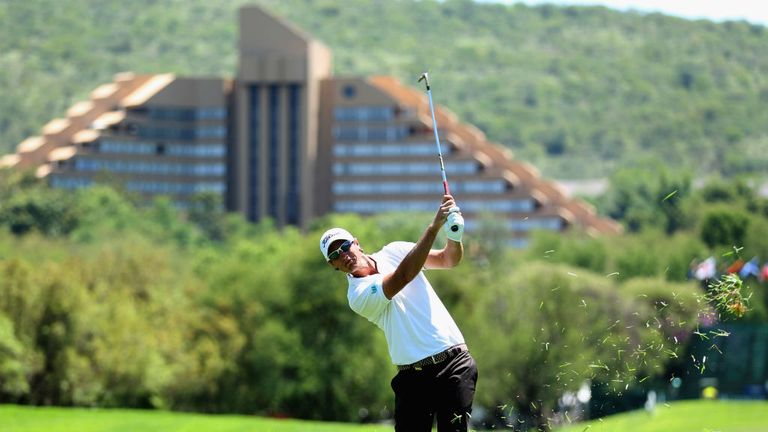 The event, which boasts 30 of the world's top players, will take place at the Gary Player Country Club in Sun City from December 5-8 this year.
The US$6.5m tournament, which will count towards the Race to Dubai and Sunshine Tour Order of Merit, will boast prize money of US$1.25m for the winner with the 30th placed golfer taking home US$100,000.
The new selection criteria gives exemption to the leading 10 players within the top 30 of both the 2013 Race to Dubai and the 2013 FedEx Cup standings.
Also receiving exemption will be the winners of the 2012 Asian Tour Order of Merit, the 2012 Japan Golf Tour Order of Merit and the 2012 PGA Tour of Australasia Order of Merit.
Alastair Roper, tournament director of the Nedbank Golf Challenge, said: "I think with this new structure we have one of the most exciting fields in world golf.
"We have provided opportunities for the best in world golf to have their shot at qualifying for Africa's Major.
"We'll also have incredible momentum right up to the week before the Nedbank Golf Challenge, with players battling it out for a place in our field.
"And it's a credit to our long time sponsor in Nedbank that we are able to increase the field and still offer such an attractive payout in prize money as we did when we were still a 12-man field.
"I have no doubt that we have strengthened the Nedbank Golf Challenge as one of the premier tournaments in world golf and the number one event in its time slot."