Open at Muirfield: Tiger Woods ready for testing Open tournament
World No 1 Tiger Woods has declared himself ready for The Open as he continues his preparations.
Last Updated: 16/07/13 9:38pm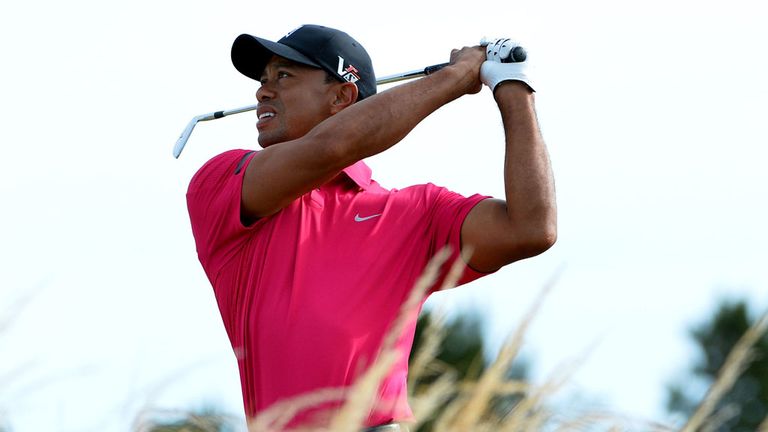 Woods has not won a major since claiming the US Open title in 2008 and he last claimed the Claret Jug two years before that.
But he is ready for the challenge that lies ahead on a zippy course at Muirfield.
"I'm looking forward to it. This is one of the most fantastic championships on one of the best venues," he said.
"It's playing really fast out there, it has that bit of speed to it. It's playing a little bit slower, I think they may have put a bit of water on it last night, but it is certainly pretty quick.
"The golf course is set up perfectly and I feel very good about my game going into these championships.
"I have had a pretty good year, I have won four times, but I haven't won a major championship in five years.
Chances
I've been there on a bunch of them and had chances. I just need to keep putting myself there and eventually I will get some."
Woods has been struggling with an elbow injury and has not played competitively since last month's US Open at Merion.
But he insists his preparations have gone well, despite being prevented from taking to the course for a practice session as early as he would have liked.
"The elbow feels good," he added. "The main reason for taking that time off was that here the ground is going to be hard and I need the elbow to be good.
"Reports were that the rough was going to be high. Everything is good to go.
"I like getting up early, especially over here where the sun comes up at four or five in the morning. It's hard to sleep in.
"Peter (Dawson, chief executive of the R&A) was explaining that he is having the groundstaff cutting it (the course) from 1-18 to get used to it for the championship and that's why he wants us off the first tee at seven. I totally understand it."