The Open: Ian Poulter and Phil Mickelson critical of Muirfield set-up after first round
Open Championship organisers came under fire from a number of players unhappy with the set-up of Muirfield.
Last Updated: 19/07/13 5:17pm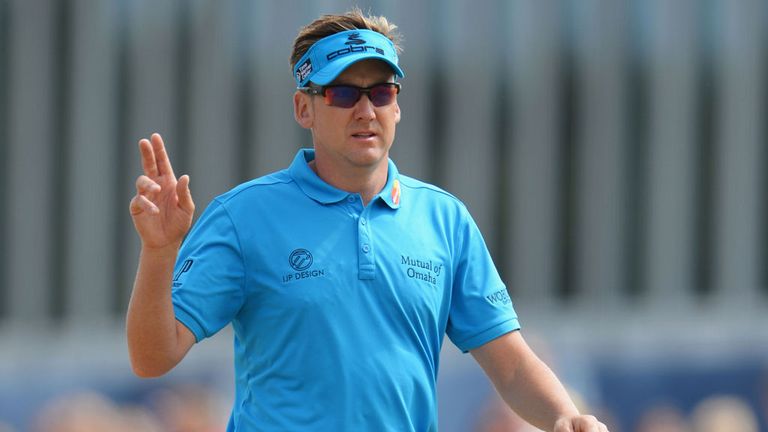 The recent spell of hot weather has led to fast, hard fairways and even slicker greens at the East Lothian links, but the likes of Ian Poulter and Phil Mickelson felt the course was dangerously close to being out of control.
Poulter dropped four shots in the last five holes to return a disappointing 72 before lambasting the R&A for some "joke" pin placements, while Mickelson urged the tournament officials to "let go of their ego" after he fired a 69.
On his Twitter account, Poulter wrote: "Unfortunately the guys this afternoon will struggle with a few pin positions. 8th hole is a joke, 18th needs a windmill & clown face."
Speaking to reporters afterwards, he added: "It was disappointing I hit some great shots today and did not get my reward.
"The pins were very close to the mark. The pins on the eighth and 18th holes are so tough. I think the organisers did it because they were afraid of someone tearing up the course in the conditions."
Former champion Stewart Cink also wrote on Twitter: "Muirfield greens really baking out in the sun. Keep an eye on #8, #9, and #16-18. Overall the greens are the fastest I've seen in the Open."
Mickelson three-putted the 18th to slip to two under and said: "No 8 is probably the worst one that you'll see. The ball won't stop until it collects in a little level area about eight feet away.
Difficult
"Very difficult conditions and playing early gave us at least a fighting chance. Hopefully the R&A will let go of their ego and set it up reasonable on Friday, but you just never know."
But R&A chief executive Peter Dawson insisted the course was "far from unplayable", although he admitted the comments from the players would be taken on board.
"We do have some fantastic weather," he said. "We have the conditions here we really like to have, hard, fast, running conditions and we've set up the course to test the players' course management strategy as much as anything.
"It is part of the links course's defences in this type of weather, the course is playing very short.
"We are obviously very conscious of player comment and we will take it into account when we decide our greenkeeping strategy.
Dawson also found an ally in 2001 champion David Duval, who tweeted: "Hard but fair at Muirfield today. Stop complaining."