The Open: Mark O'Meara angered by players who "whine a lot" after opening round
Mark O'Meara urged younger players to stop whining after he rolled back the years on the first day of The Open.
Last Updated: 19/07/13 9:01am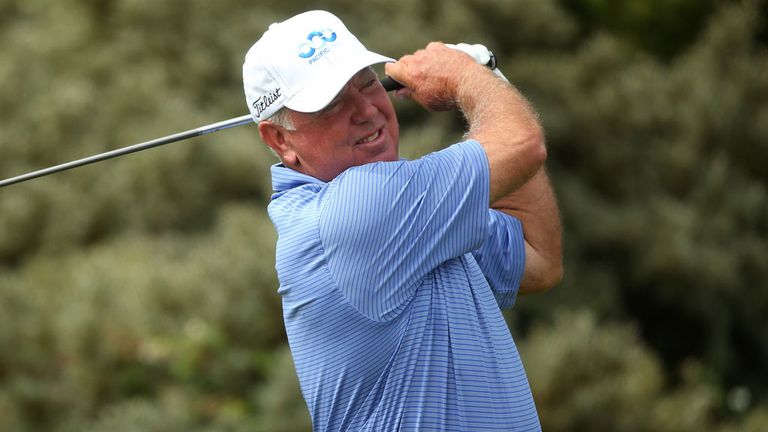 While the likes of Ian Poulter and Phil Mickelson hit out at the Muirfield course, the 1998 champion defied the hot, dry and fast conditions to return a superb four-under 67.
The 56-year-old raced to the turn in five under, although he gave three shots back before responding with an eagle at the 17th.
"I'm not saying that I haven't complained or gotten upset on the golf course, but I'm not a big fan of guys that get out there and whine a lot," said O'Meara.
"I mean, I just don't see any reason for it, especially today's generation. They're so talented, the players today, and they're playing for so much money.
"To be at the top level of whatever sport you're in, that requires some responsibility. That aspect of it I think players should be more aware of and players need to hopefully conduct themselves in the right manner on the golf course.
"When they don't, it does bother me to be honest."
O'Meara felt his experience had been crucial to negotiating the tough East Lothian links, and he insisted he had played on far tougher courses over his stellar career.
Horrendous
"I've seen the most horrendous conditions you can think about playing golf in," added O'Meara, making his 28th Open appearance.
"I've stood on holes where I could barely hold onto the club and it's freezing, raining, sleeting and I can't put my umbrella up. To me that's way more miserable than what we had out there.
"I thought it was tough, it was challenging, but unfair? I say no. If they think it's that way, then they need to look at the old man and say, 'How did he do it that way?' They should be able to play in these conditions.
"I realise I'm 56, but I also realise that I've won the Open Championship and I also know that links golf is a little bit different than playing in the Masters, it's a little bit different than playing in the US Open, it's a little different than a PGA.
"Experience I think plays a big factor in how guys play."
O'Meara insists he is capable of landing a third major title after giving himself an excellent platform to build on ahead of an early second-round tee time.
He said: "Do I think I can win? When I play like I did today, yeah, I think I can. I didn't feel like I was 56 years old out there, I felt like I was 32.
"I know I haven't won a lot in the last 10, 11 years of my career, but I've been close a lot. And I know that sometimes if you just keep getting close, sooner or later they're going to open the door."