The Open: Ian Poulter feels he has had a successful career without a major
Ian Poulter has insisted he does not need to win a major championship to define his career.
Last Updated: 19/07/13 6:57am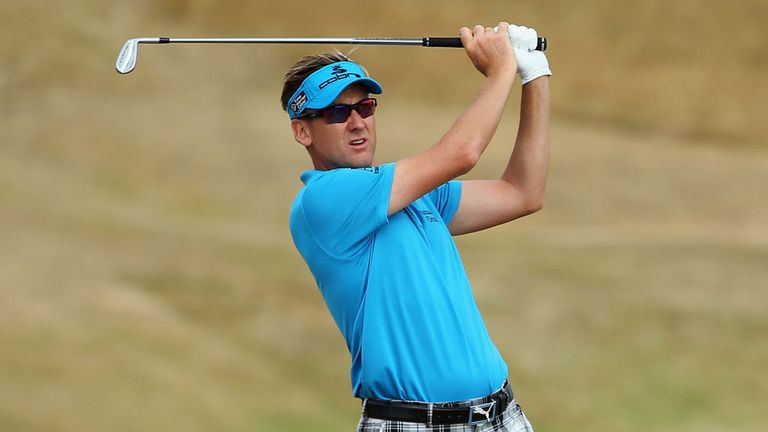 The world No 20 began his Open Championship campaign with a disappointing one-over 72 after dropping four shots over the last five holes at Muirfield, and he lambasted tournament officials for some "ridiculous" pin placements.
But aside from his criticism of the course set-up, Poulter believes he has already had a successful career and does not get "obsessed" with landing a maiden major title.
"I don't need to win a major," said Poulter, who has won 13 professional titles worldwide including two World Golf Championship crowns.
"If I stopped playing golf tomorrow I would've had a successful career. I am very confident I have the game to win majors and obviously I want to but it is not an obsession for me."
Poulter did admit that he had been inspired by close friend Justin Rose breaking his major duck with his memorable US Open victory at Merion last month.
Pride
"I felt proud for him," Poulter said. "I played at Merion but when my chance of winning the tournament had gone I was very pleased to see Justin do it. I know how hard he has worked.
"Seeing Justin do what he did was good, it made me want to get off my backside and get out there and do it myself."
Poulter was an inspirational figure for Europe in the last three Ryder Cup contests, winning all four of his matches in the "Miracle at Medinah" last year, but he struggles to find the same passion in individual events.
"You cannot recreate that intensity in a strokeplay event," he said. "You want to send the crowd into a frenzy at the Ryder Cup.
"I would be physically exhausted if I played like that every week. I was just shot to pieces emotionally after last year.
"I would love to be Ryder Cup captain. I play with passion. I would ask the guys to go out there and play with passion. The European players are a team, we stay together as a team and that's why we've had success."