The Open: Heatwave blamed for lower attendances at Muirfield
Tournament organisers believe the heatwave could have contributed to the lower than expected attendances for The Open.
Last Updated: 22/07/13 12:41pm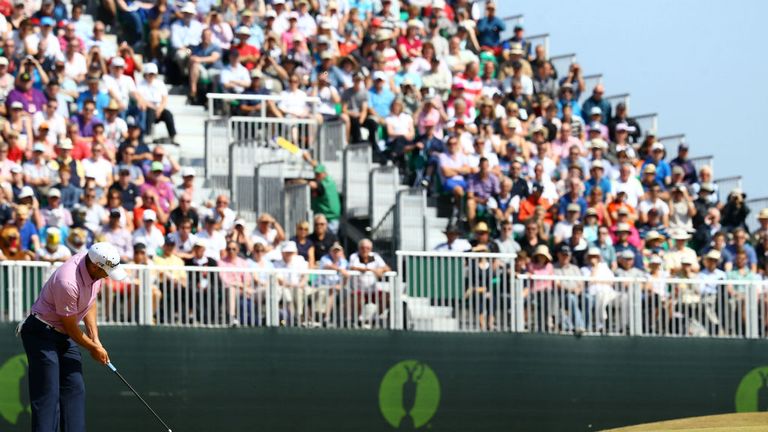 The R&A was expecting 160,000 fans and hoping for 170,000, but a total of 142,036 made the trip to East Lothian during the week, with 29,247 there to watch Phil Mickelson triumph on Sunday.
A total of 160,595 spectators were at Muirfield the last time the Open was staged at the course in 2002, with 31,422 seeing Ernie Els emerge victorious on the final day.
A spokesman for the Open Championship said: "More than 142,000 people attended the Open. That is almost 90 per cent of the figure in 2002 and we are pleased with this attendance.
"Advance ticket sales were very strong and we believe the extremely warm weather put off some of our pay-at-the-gate customers.
"That is perhaps why, unusually, we had a higher attendance on Sunday in cooler weather than we did on Friday which is normally the busiest day. The blend of a British winner of the Tour de France and Ashes cricket on television over the last few days may also have had an impact."
Ticket prices of £75 have been blamed for the drop in attendance at Muirfield, although more than 180,000 fans made the trip to Lytham for last year's Open when tickets cost £70.