PGA Championship: Fans to vote for hole location in final round at Oak Hill
Golf fans will be given the chance to be involved in the course set-up for the final round of the PGA Championship.
Last Updated: 07/08/13 1:15pm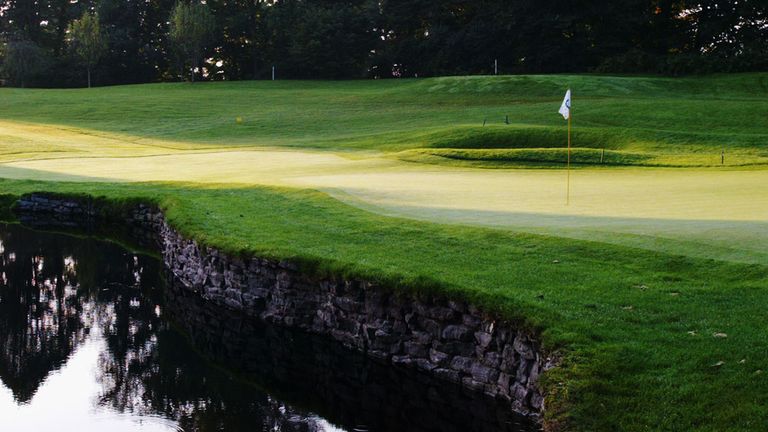 In a unique move by the PGA of America, an online vote will be conducted to decide the pin position on the par-three 15th hole at Oak Hill Country Club in Rochester, New York.
Fans will vote for one of four hole locations in a programme entitled "PGA Championship Pick the Hole Location Challenge Hosted by Jack Nicklaus".
The 181-yard 15th hole plays downhill and shorter than its yardage, but the target is a narrow green with water on the right and two deep bunkers on the left.
The poll will close the day before the final round on 11 August.
"The chance for golf fans to interact with the PGA Championship and play a role in shaping the outcome of the final round fascinates me," Nicklaus said. "It's like being able to call the shots during the fourth quarter of the Super Bowl."
PGA of America president Ted Bishop added: "We are delighted to present this innovative opportunity, as we believe this is the first time that consumers have been able to make a direct and significant impact on a global sports arena.
"We are honoured that the legendary Jack Nicklaus will lead fans as their host and teacher in understanding the nuances that the greatest players in golf consider and think about regarding course setup and hole locations."
Nicklaus won the 17th of his record 18 major titles in the PGA Championship in 1980 at Oak Hill, which was also the venue for Europe's memorable Ryder Cup victory in 1995.
Rory McIlroy will be defending the title he claimed by a record eight-shot margin at Kiawah Island last year.