Lee Westwood: Long game is key at US PGA
Lee Westwood believes a strong showing with his driver will give him a good chance of winning the US PGA Championship.
Last Updated: 06/08/13 10:36pm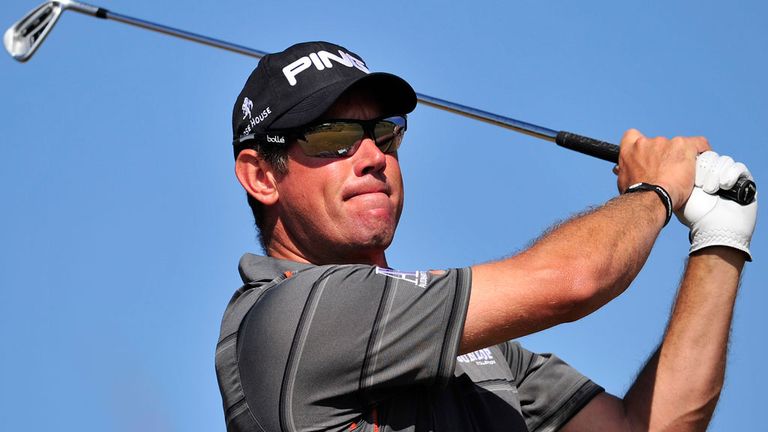 Despite eight top-three finishes, the 40-year-old Englishman is still chasing his first major title, with the upcoming tournament at Oak Hill his 63rd attempt.
Westwood came agonisingly close to breaking his duck at last month's Open but after leading going into the final round, four bogeys in the final 13 holes allowed American Phil Mickelson to take the title.
However, Westwood remains upbeat and is plotting how he can attack the course in upstate New York this week.
"I think if you're a good driver of the golf ball here, then you can gain a big advantage," he said. "You can hit driver a lot. There are rewards for driving the ball long and straight.
"If you drive it well you can make the course play significantly easier.
Massive advantage
"I think there's some holes where people that maybe aren't so straight with drivers are going to be hitting an iron off the tee and probably going in with five or six iron, but if you drive it well you are going to be going in with a nine iron or wedge and having a massive advantage."
Westwood missed the cut the last time the US PGA was played at Oak Hill in 2003, but he has been impressed with the course this time round.
"I couldn't remember a lot from 2003, I probably wasn't here long enough to remember too much about it," Westwood added. "But it's in great condition. There's a lot of rough so it's obviously going to be a premium on hitting the fairways, hitting the greens.
"I'm all for thick rough. I think there should be a proper penalty for missing fairways. You shouldn't be able to score from the rough. That's the defence a golf course should have.
"I think first and foremost, they have given you another cut in there, so it's fairway, semi, and another cut in there - I don't know what they are going to call that this week - and then there's the thick rough.
"It's a nice golf course, there's no real tricks to it."