Muirfield hero Phil Mickelson pulls out of Grand Slam in Bermuda
Open champion Phil Mickelson will not take part in the Grand Slam of Golf in Bermuda later this year.
Last Updated: 20/08/13 11:02pm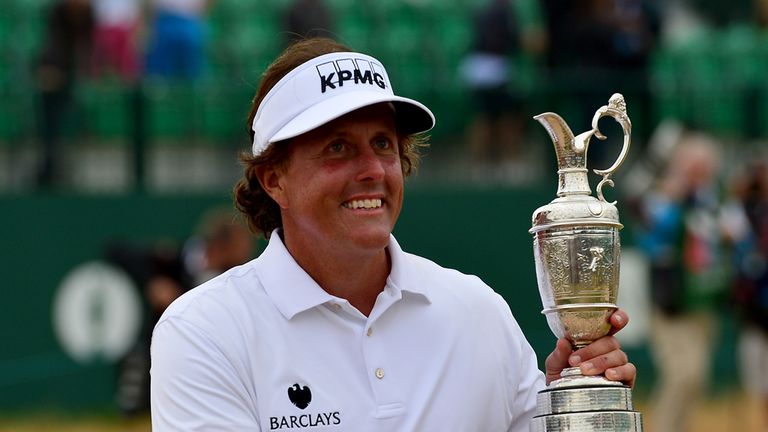 The news was confirmed by the PGA of America, who added that Padraig Harrington would take Mickelson's place for the tournament designed to pit the winners of the season's four majors against each other.
The reason for Mickelson's withdrawal is believed to be due to a scheduling conflict.
However, the other three major champions - Adam Scott (Masters), Justin Rose (US Open) and Jason Dufner (US PGA) - have all confirmed their participation in this year's tournament.
The defending champion of the Grand Slam of Golf receives the initial invitation if a current major champion is unable to compete. After that, the Major Champions Points list, which charts the performance throughout the year of active major champions, is used to complete the field.
Harrington is the defending champion having won the event in 2012 while he was also runner-up in both 2007 and 2008.
The 36-hole event is scheduled to take place at the Port Royal Golf Course in Bermuda on October 15-16.