Martin Kaymer feels it is matter of time before Rory McIlroy rediscovers best form
Martin Kaymer feels it is only a matter of time before Rory McIlroy rediscovers his best form.
Last Updated: 29/08/13 3:44pm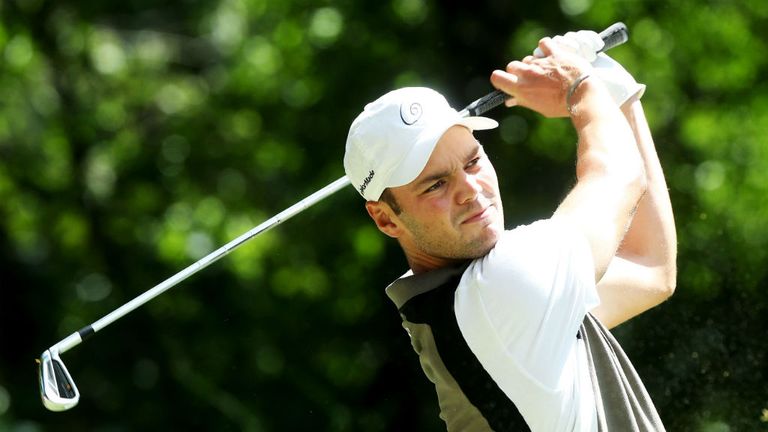 Like McIlroy, the German has experience of the pressures of being World No 1 and himself endured something of a slump having reached the top of the world rankings back in early 2011.
The German, who currently finds himself at 37th in the world, believes McIlroy's stellar 2012 season and subsequent high-profile switch to Nike equipment made him something of a target this year.
"I don't think he really plays that bad. I think everybody really makes it worse," he said ahead of this week's Deutsche Bank Championship. "At the end of the day, it's not always about golf, you know.
"Golf is a very small part. Your life is changing when you become that successful. Then when he signed a new contract it was in all the media, everybody knows how much money he's got.
"Then people talk about it. So the focus of the actual golf, you can, like, lose. Everybody gives you their opinion without even asking them, I think you get distracted a lot and you lose the focus a little bit.
"I'm not too worried about Rory, because I think he has very nice parents. He's a very mature person already and I believe he knows what's important in life. And I think he will sort things out and will win big tournaments again."
PGA Tour move
Meanwhile, Kaymer revealed he is enjoying the chance to compete in the PGA Tour FedEx Cup play-offs for the first time this season and intends to focus on tournaments Stateside in the years ahead.
A graduate of the Challenge Tour and European Tour, the 28-year-old now feels the time is right to switch his attention to America in order to compete with the world's best.
"Well, I'm sure you follow the European Tour, the PGA Tour, and the other Tours worldwide, and the best players in the world, they come here," he continued.
"You want to be part of the FedExCup, you want to play the big tournaments, compete against the best in the world to earn more World Ranking points, to compare yourself to them, and become a more complete player.
"If I stayed only in Europe and only came over here for the World Golf events or the majors, that's not the way I want to play golf.
"I want to play the biggest tournaments and experience it as well, to get to know the American culture a little bit more... and then adjust my schedule for the next two or three years."