Evian Championship: Rain wrecks opening day action at women's fifth major
The first day's action at the Evian Championship has been abandoned after heavy rain made the course unplayable.
Last Updated: 14/09/13 6:51pm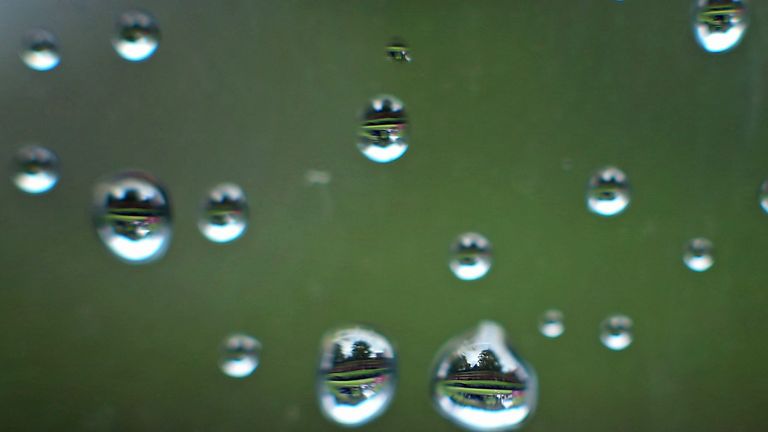 Start times for round one of the inaugural fifth major of the LPGA season were initially delayed by two hours due to the rain before play began at 9:45am local time.
However, after more heavy rain play was suspended at 10:32am and eventually abandoned shortly before midday.
The scores of the 15 players who were out on the course will be wiped out, with play resuming - weather permitting - at 7:45am on Friday.
Almost four inches of rain have fallen on the redesigned Evian Resort course, which overlooks the shores of Lake Geneva, since Saturday.
"Due to heavy rain and unplayable conditions the LET and LPGA (Ladies Professional Golf Association) took the decision to cancel play on Thursday," said a statement on ladieseuropeantour.com.
"The first round will now start on Friday, with the second round on Saturday followed by a cut.
"The third and fourth rounds (36 holes) are scheduled to be played on Sunday. The goal is to complete 72 holes."
No option
The LPGA's senior vice-president of tour operations Heather Daly Donofrio said they had no option but to scratch Thursday's scores and schedule a restart.
"We had the situation today where we would squeegee a path for the player to putt and the water would come back up before they could execute their shot," she said.
American Cindy Lacrosse, who was leading at one under after her first hole, said: "The greens just couldn't hold that much water and the right decision was made - unfortunately for me. Hopefully tomorrow is better."
South Korea's Inbee Park, the defending champion, is looking to become the first professional golfer to win four majors in a year.