Bethpage Black to host 2024 Ryder Cup and 2019 US PGA Championship
The PGA of America have announced Bethpage Black will stage the 2024 Ryder Cup and 2019 US PGA Championship.
Last Updated: 17/09/13 5:24pm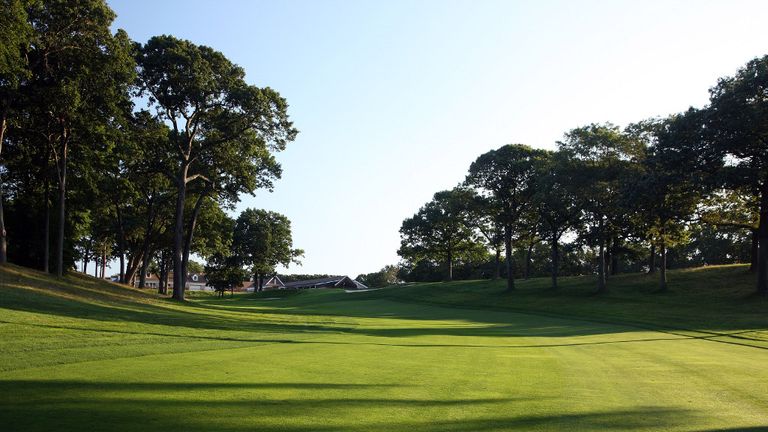 The Black Course at Bethpage State Park on Long Island has a notorious reputation for being a tough course - and has twice hosted the US Open in both 2002 and 2009.
In a unique agreement between the PGA and New York, Bethpage Black has now been chosen as both host of the 101st US PGA Championship and the 45th edition of the Ryder Cup five years later.
"How fitting it is that we will be taking two of golf's premier events to a state that was the site of our first PGA Championship and to a spectacular course whose design was influenced by one of golf's most accomplished architects and a friend of The PGA of America," said PGA of America President Ted Bishop.
"It is exciting that both the PGA Championship and the Ryder Cup will come to New York, which is home to some of the most passionate and knowledgeable sports fans in the world."
Bethpage Black comes in at 7,486 yards and a par of 71 and stands as the toughest and most iconic track of the five public golf courses within the state park.
"New York is excited that Bethpage State Park and its spectacular Black Course will be hosting two of golf's most acclaimed events, the PGA Championship and the Ryder Cup," said New York governor Cuomo.
"These major sporting events will provide a tremendous economic boost for Long Island and promote the beautiful Bethpage State Golf Course to the nation and the world.
"We look forward to welcoming spectators and television viewers worldwide to experience the best golf here in New York."
Although Europe managed a remarkable comeback at Medinah near Chicago last year, the boisterous fans still gave the hosts a boost - and that effect will be magnified when the event welcomes thousands of New Yorkers.
It's a long-term announcement, with the venue for the preceding Ryder Cup in Europe in 2022 still to be announced, but the selection of such an iconic course and the location in New York will be a popular one for both fans and players.