Seve Trophy: Paul Lawrie critical of star names choosing to miss the event
Paul Lawrie admits he is baffled by the fact Europe's star names are swerving next week's Seve Trophy.
Last Updated: 27/09/13 11:44am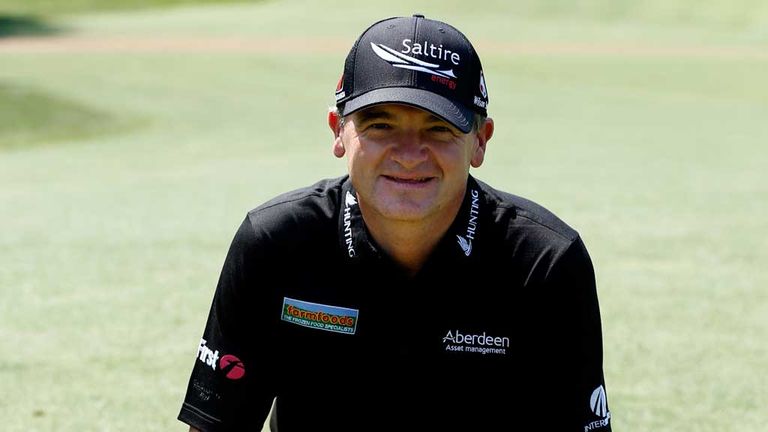 All six of Great Britain and Ireland's top qualifiers - Rory McIlroy, Justin Rose, Graeme McDowell, Luke Donald, Lee Westwood and Ian Poulter - have declined the chance to play in the biennial event against Europe, leaving Lawrie as the only player from last year's Ryder Cup to feature in Sam Torrance's team.
"If they all played, I wouldn't have got a game, which I think would have been okay with me, because you want the strongest team, you want two teams going at each other at full strength," Lawrie said.
"As it is these guys are not playing and I'm getting a game, which I'm delighted about. I'd walk to Paris to play on that team next week, I would have done whatever it would have taken.
"I think it's important. You're representing GB&I, you're representing Seve and what he stood for, for Europe. He started it all off for us. I personally would never turn down playing in that. I think it's extremely disappointing that a lot of the guys are not playing.
"I'm not slagging them off, I just think that with Seve's name attached to it and the idea behind it, it's kind of the equivalent to the President's Cup for the American boys.
"It's disappointing for everyone involved in it, for the European Tour who had done a great job putting it on and for Seve and his family. I mean, my God, most of us are out here playing because of what he did years ago."
Huge help
Lawrie is relishing playing under Torrance.
"Sam was a vice-captain at the Ryder Cup when I played in 1999 and he was a huge help that week. I asked him a lot of questions.
"I think he was the first professional golfer that called me when I won the Open at Carnoustie and that says a lot about him. I tried so hard to get on his Ryder Cup team, almost too hard. I played too much and was desperate to part of his squad.
"Paul McGinley always said he was the best captain he played for so I'm really looking forward to next week."