Presidents Cup: Jason Day ready to be treated as the enemy at home Muirfield Village course
Jason Day is ready to be treated as the enemy in the Presidents Cup despite the event being played at his home course.
Last Updated: 01/10/13 3:19pm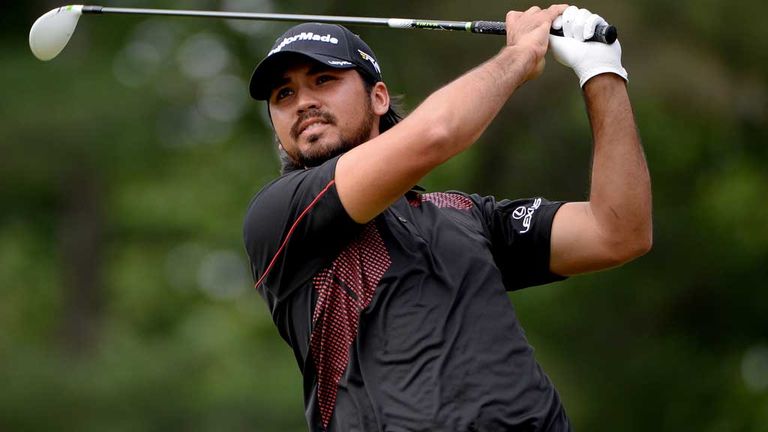 Day is part of Nick Price's international visitors for the Presidents Cup, but it just so happens that the Australian, who has lived in America for seven years, is a member at Muirfield Village.
The 26-year-old accepts that not many of the American fans will realise he lives in Ohio, and is ready to be treated as an away player despite feeling very much at home in the surroundings.
"I don't know how the crowd's going to react to me," said Day. "That's the thing. I'm a member there. I'm a local guy now. I think they'll cheer for me but I still think they'll want the Americans to win which is fair enough.
"But if you're kind of not a golf fan and you don't know that I live there, obviously you're going to be rooting against me."
Transformation
Day has seen his home course transformed over recent months, and he thinks the layout of the course will make for an exciting venue for the event, especially in front of an expected big crowd.
"I think it's going to be good," he added. "I think it's going to be really fun.
"I know that they're expecting about 35,000 people every day there so they should be pretty loud, but everything's kind of in bunched up there, especially the back nine, so you'll be able to hear the crowds roar.
"It's definitely going to be an exciting Presidents Cup."
The internationals have won just once in the Presidents Cup, and Day would love to be part of just a second victory, especially on his home course.
Honour
"It really is an honour to represent the International side," Day said. "I know that we are going to have a very strong team, and hopefully, we can go out there and blend together and get that second win under our belt. To have the winning putt to clinch the victory for the International Team would be fun.
"I know that there would be a few drinks passed around. If we do pull it off it would be nice."
Day will have to put up with his local friends all having split allegiances during the event, but hopes his American wife and his family will firmly be in his corner.
"They said that they're going to be rooting for me but obviously rooting for the USA team," Day said.
"They want me to play well but they want the Americans to win. Hopefully, my family just wants the Internationals to win - that would be best. We have to come through with a win sooner or later."