Nick Price targets second shot at captaincy after Presidents Cup defeat
Nick Price put his hand up for a second crack at being presidents Cup captain despite his International team's defeat.
Last Updated: 06/10/13 11:30pm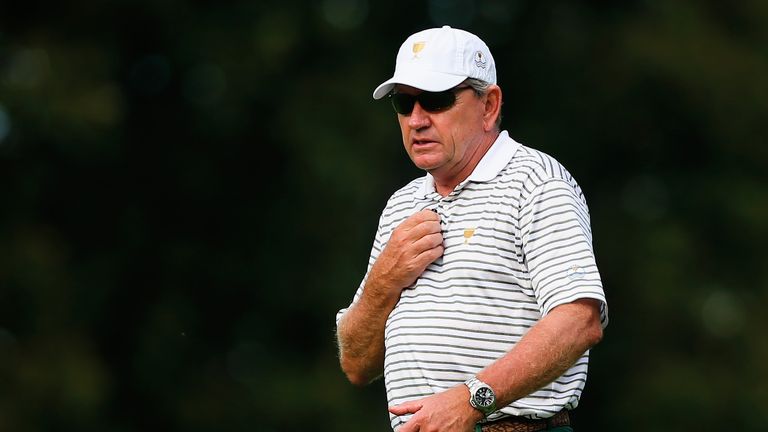 Fred Couples' USA team retained the trophy thanks to a 18.5-15.5 victory, secured when Tiger Woods edged his singles match with Richard Sterne.
Couples afterwards ruled out leading the American team for a fourth time, but defeat did not put off his counterpart Price.
The Zimbabwean said: "This was just a phenomenal week for all of us and I want to congratulate the US team. They played golf that was just incredible to watch.
"They combined well, but for this team, I would be honoured if they ever asked me to be captain of this team again. I don't care where it is."
Price competed in five President Cups as a player, but nothing prepared him for the heavy rain which led to difficult conditions for both teams.
He said: "Of all The Presidents Cups I've been involved in, this was probably the hardest because of the weather conditions.
"These guys got out of bed at 4:30 the last two mornings. They played 36 holes yesterday in very sloppy conditions, and again today played what? Twenty-five, 27 holes."