Rory McIlroy faces legal battle to part company with management company
Rory McIlroy faces a long legal battle in his bid to end his contract with Horizon Sports Management.
Last Updated: 15/10/13 10:56am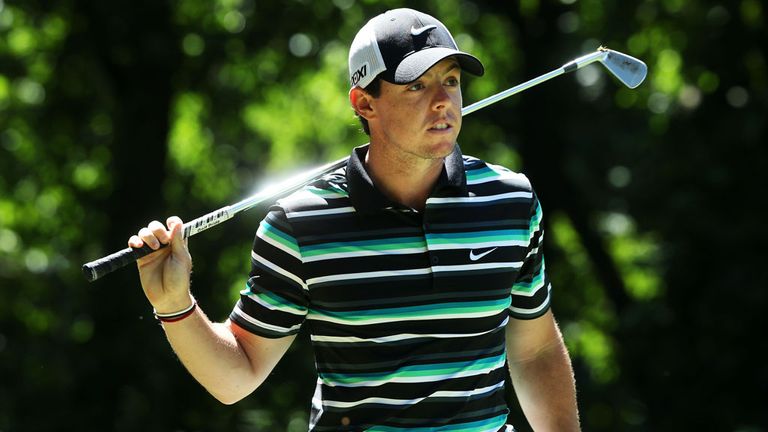 The Commercial Court in Dublin has heard that the 24-year-old believes he was exploited and misled when he signed a deal with the firm at the end of 2011.
Court papers claim the former world No 1 signed a the contract in informal circumstances at the company's Christmas party.
McIlroy is also bidding to recover some of the fees secured by HSM and two other named companies, Gurteen and Canovan Management.
The details of the case were not outlined in court, but McIlroy is reportedly unhappy with the amount paid to Horizon, said to be almost £6m since he signed with them in September 2011.
The agency is fighting the action and maintains the contract was fair, and barristers for the three firms have revealed McIlroy will be hit with a counter claim when his legal action is heard in Dublin.
McIlroy maintains he was not furnished with any draft of the agreement prior to it being presented to him for signature on December 21 2011, in a solicitor's office on the day of Horizon's Christmas party.
The two-time major champion also accused the firm of misleading him in their negotiations with Nike, who he signed a lucrative contract with earlier this year.
In his statement of claim, he alleges Horizon boss agent Conor Ridge acted primarily in the interests of his company as opposed to, and to the detriment of, the interests of McIlroy.
"In particular Horizon and Mr Ridge were primarily concerned with maximising their own share of any commission," it alleged.
McIlroy also claims that Mr Ridge did not tell him about a dispute with his head of strategy Donal Casey over the dealings with Nike.
It also alleged Horizon paid children's charity Unicef around £104,000 of his money in March 2013 without his knowledge or consent and was "in deliberate and knowing defiance of an instruction", although the payment has since been reversed.
Mr Justice Peter Kelly ruled the golfer's claim, and the counter claim, both exceeded the one million euro threshold to be heard in his court.
It is due to be listed for trial in October 2014 to fit in with McIlroy's extensive worldwide travel schedule.