Tiger Woods disappointed with Brandel Chamblee's lack of proper apology
Tiger Woods moving on from row with Brandel Chamblee but disappointed analyst's comments about cheating were ever made.
Last Updated: 28/10/13 8:37am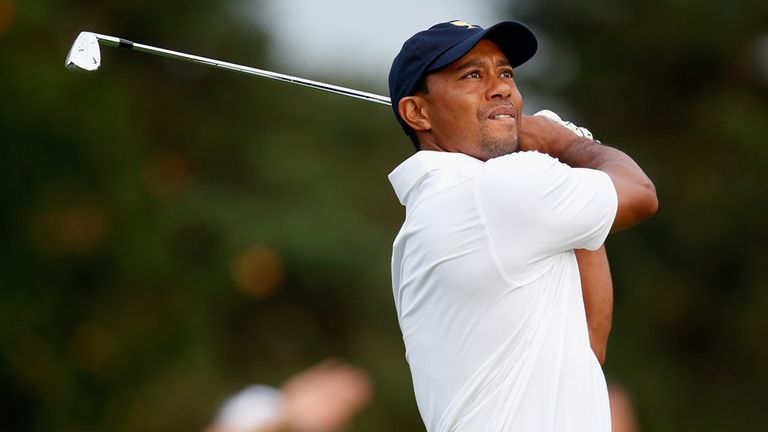 The 14-time major winner had been thinking about taking legal action against Chamblee, who accused Woods of being 'a little cavalier with the rules'.
Chamblee eventually apologised for the comment but then made something of a backtrack when he said he stood by what he had written in an article for the website golf.com.
He gave Woods an 'F' grade for the season and recounted an anecdote about being caught cheating in a maths test, appearing to relate that to a number of penalties Woods has received, most notably at the Masters when he flirted with disqualification over an improper drop.
Woods, who was talking ahead of his 'Match at Mission Hills' against Rory McIlroy in China, said: "All I am going to say is that I know I am going forward but then I don't know what the Golf Channel is going to do or not, so then that is up to them.
Disappointing
"The whole issue has been very disappointing as he (Chamblee) didn't really apologise and he sort of reignited the whole situation.
"But so as far as I am concerned I'm going to put it behind me and move forward, so the ball really is in the court of the Golf Channel and what they are prepared to do."
His manager Mark Steinberg added: "I'm all done talking about it and it's now in the hands of the Golf Channel.
"That's Tiger's view and that's mine, and all we want to do is move forward and whether the Golf Channel moves forward as well, then we will have to wait and see.
"We've now said our piece, and those who know me know that I don't put out statements very often, and I said what I said so let's just see if both parties now move forward."