Turkish Airlines Open: Tiger Woods feeling a bit rusty at Maxx Royal
Tiger Woods admitted he was a bit rusty as he hit just two fairways in the first round of the Turkish Airlines Open.
Last Updated: 07/11/13 5:59pm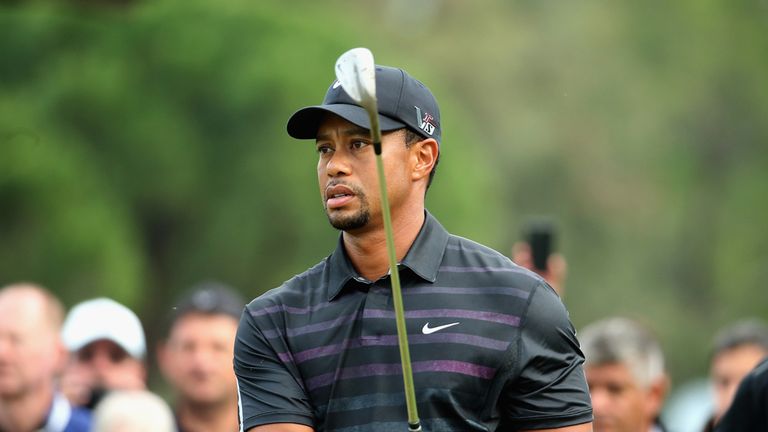 The World no 1 was one-under for his round when play stopped after he had just driven on the 11th - hitting only his second fairway of the round.
It left Woods six shots behind a trio of leaders on seven-under, and after starting his first competitive round since the Tour Championship, he admitted he was a bit rusty as he faced the prospect of a long day on Friday.
After a long delay after heavy overnight rain, the first round will have to be completed early before the second round gets underway.
"I thought when we teed off we would be lucky to get in 11 holes and I was pretty spot on," said Woods.
"So we got in about the right number of holes as it just gets dark so quickly and it's like someone just turned off the light switch.
"The air now also is heavy with moisture so the ball is not going very far compared to when we were warming up on the range and early in the round.
"But towards the end we were hitting about a half-a-club short.
"I'm still working on a bit of the rust out of my game but then tomorrow is going to be a long day for all of us."
Praise
Woods had a few words of praise for course designer Colin Montgomerie, as his layout at the Maxx Royal course staged its first European Tour event.
"It's a tricky golf course and it helps to have played it numerous times as it one of those courses where you get a better feel for it the more you play it," said Woods.
"But overall Colin's done a good job in designing the course.
"However looking back on my 10 and a half holes, I probably left a little out there and I see that seven under par is leading at this stage so the goal in the holes I have left in the morning is to pick up a few quick birdies."