Humana Challenge: Brendan Steele's caddie sent home to New Zealand due to visa problem
Brendan Steele has a stand-in caddie for the Humana Challenge after his regular bagman encountered visa problems.
Last Updated: 15/01/14 4:23pm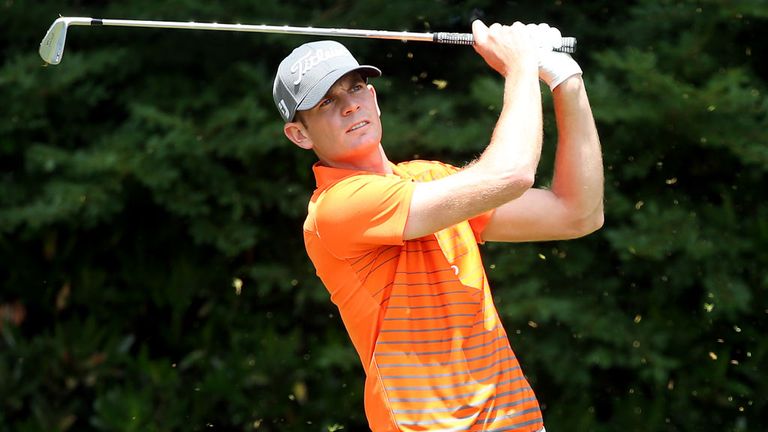 His regular caddie Sam Pinfold was "treated like a criminal" by US immigration officials as he was refused entry to the United States after flying to Los Angeles from his native New Zealand.
Pinfold was sent straight back to his homeland after officials questioned the working entitlements of his visa, but Steele is hopeful the situation will be resolved as soon as possible.
The American said: "Sam came back on Sunday night to LAX (Los Angeles International airport) and they wouldn't let him through immigration.
"So they treated him kind of like a criminal and turned him around with two guards that made sure he got on to his plane straight back to New Zealand, and we have got to try to get him sorted out so he can get back here as soon as possible.
"Apparently there's something to do with he's not technically allowed to work for an American, I guess, on the visa that he has, which we didn't know. So he can work for a foreigner in America, but he can't work for an American.
"In the meantime I've got some buddies covering for me on the west coast until he can get back. Hopefully he can get back soon."
Policeman
Steele should at least have no legal issues this week, with his stand-in caddie being a 6ft 4in police officer.
"I have Will Farish who's actually a college team-mate and he is now LAPD," Steele added. "And he will be easy to spot, because he's six-four, 225 (lbs) and he just laid down his motorcycle so he has a broken wrist.
"He's going to have a cast on his wrist, and a big pink cast on his wrist, so he'll be very easy to spot. It should be fun having him out, but we hope that Sam can get back as soon as possible."
Steele was born in nearby Idyllwild and used to attend the tournament as a child, and he is hoping to make the most of home comforts in his first start of the year.
"I grew up in the mountains right here in Idyllwild and, as a kid, I used to come down to this event and get to see the big boys hit it around," he added.
"I have a lot of fond memories of walking around here with my brother and my dad and getting autographs from my favourite players.
"Corey Pavin was my favourite player growing up and I got his autograph here. When I won at Valero (Texas Open) a couple of years ago, they asked me about who I kind of idolised growing up, and I said Corey Pavin and I told the story.
"And when I got done on Sunday night I was going through my text messages and e-mails and all that stuff. He had heard the story, got my number and gave me a call and left a voicemail. So that was a pretty good thrill."
See how Steele gets on with his stand-in caddie when live coverage of the Humana Challenge starts on Thursday at 8pm on Sky Sports 4