Golf thriving in Abu Dhabi
While the pros battle it out for glory in the European Tour event there, a new report says golf tourism is thriving in Abu Dhabi.
Last Updated: 17/01/14 5:04pm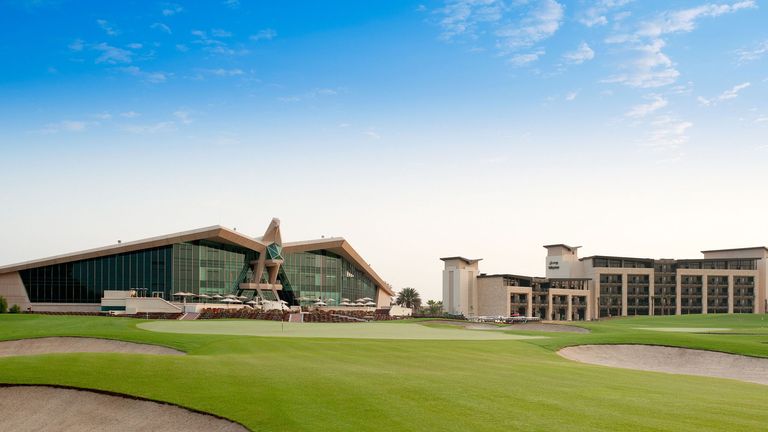 While the pros battle it out for glory in the European Tour event there, a new report says golf tourism is thriving in Abu Dhabi.
Figures released by Abu Dhabi Tourism & Culture Authority (TCA Abu Dhabi) show the emirate's golf tourism offering grew by 49% in the number of overseas rounds played in 2013 compared to 2012.
Abu Dhabi's golfing industry partially attributes the huge surge in overseas bookings to the runaway success of the 'Golf in Abu Dhabi' initiative - an umbrella marketing, communications, product packaging and distribution platform designed to increase the emirate's penetration of the lucrative golf tourism segment.
"With an international promotional campaign working in key markets, positioning the emirate's fluid and straightforward approach to business, there is reason to suggest numbers will continue on this upward trend," said Chris White, General Manager of the award-winning Yas Links course.
"We have benefitted from our collective approach generating awareness with international tour operators. The feedback is consistently positive, which stems from sales agents having happy customers and experiencing strong enquiries with resulting package sales.
"As we have stated previously, Abu Dhabi has all the right ingredients to be a force to contend with in golf and that's why we're currently outperforming forecasted growth."
More packages are available than ever before, via select tour operators offering a wide variety of Abu Dhabi golfing experiences. Nearly 400 operators have been engaged, all in unanimous support for Abu Dhabi's prospects.
"Abu Dhabi has made a lot of the right moves in positioning itself, but more importantly for us is the quality and simplicity in working relations that has helped the significant growth," commented Edward Terre, Lotus Super Travel, who has seen a major shift from its clientele, increasing sales 200% from 2012 to 2013.
"The appeal of leisure attractions to our clientele, who are keen to experience what the region has to offer beyond the fairways, plays a significant part in the booking criteria. Abu Dhabi has certainly burst onto the scene in some style."
Guests on Golf in Abu Dhabi's Championship packages will experience the finest the emirate has to offer in terms of golf, cuisine and culture, whilst enjoying some of the world's best golfers competing around Abu Dhabi Golf Club.
Matteo Manassero, Abu Dhabi Global Ambassador, has been joined at this week's Abu Dhabi HSBC Championship by some of the world's best players, including Phil Mickelson, Rory McIlroy, Luke Donald, Sergio Garcia and Henrik Stenson.
"It's without doubt one of the world's finest golf destinations," said Manassero. "At every corner of the globe I travel for golf tournaments, I am inundated with people asking me about Abu Dhabi and what experiences are on offer.
"I tell them it's where I spend my time practising between events, because of the golf facilities and because of the hotels and relaxation it affords visitors. It is number one for me."