Phoenix Open: Kevin Stadler grateful for Bubba Watson error after claiming first PGA Tour win
Kevin Stadler admitted his first PGA Tour victory had come out of the blue after claiming the Phoenix Open on Sunday.
Last Updated: 04/02/14 1:12pm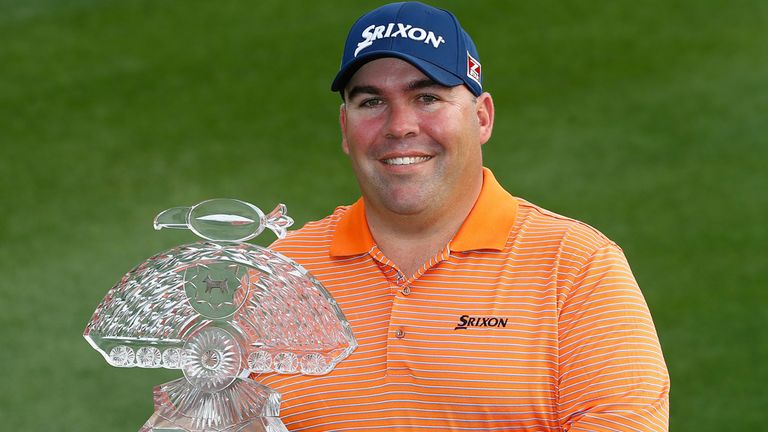 Stadler was handed the title when his playing partner Bubba Watson missed a five-footer for par on the final hole, leaving the son of 1982 Masters champion Craig Stadler one shot clear on 16-under after a final round 68 to ensure he will qualify for Augusta this spring.
"It was a little weird way to win a golf tournament," said Stadler after finally winning on his 239th Tour start. "I fully expected him to make the putt. I would have rather made mine to win it.
"It's been a long time since I won anything. It's pretty special.
"It wasn't pretty. I was walking all over the shop. I hit a lot of good shots and a lot of kind of ugly shots but thankfully it all worked out.
"It feels fantastic. Obviously I would have liked to make that [birdie] putt there [on 18] and win that way but it's been a long time coming, so I'll take it any way I can get it."
Third-round leader struggled to a 71 on Sunday and is without a victory since the 2012 Masters.
"I was a challenging day," Watson said. "Again, it's the same thing, just waiting on every tee box and waiting on every shot."