Royal & Ancient Gold Club of St Andrews expected to allow women members
The Royal & Ancient Golf Club of St Andrews has recommended its members should vote in favour of allowing women to join.
Last Updated: 02/04/14 5:32pm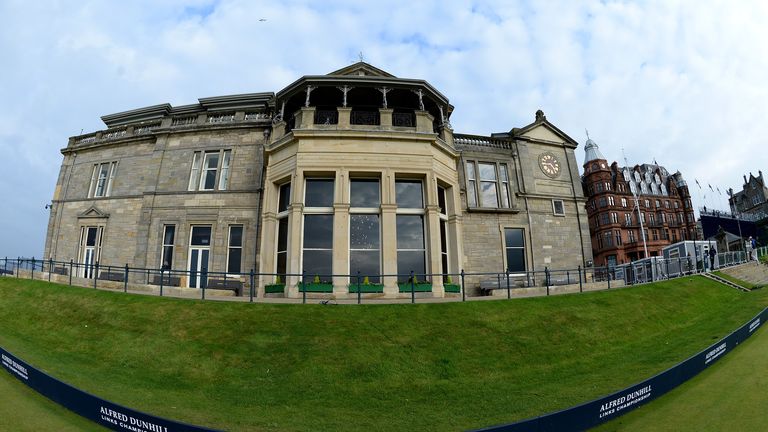 The club, which was founded 260 years ago, is one of the last bastions of male-only membership.
It also serves as the governing body of golf and is set to confirm that it is recommending its 2,500 existing members vote to allow women to join.
A vote on the issue is due to be held in the autumn and follows intense pressure on the club from politicians.
Ex-sports minister Hugh Robertson and culture secretary Maria Miller turned down invitations to attend the Open last year which was at Muirfield, which also excluded women members, while Scottish First Minister Alex Salmond called the male-only rule "indefensible in the 21st century".
A statement from the R&A read: "Members of The Royal and Ancient Golf Club of St Andrews, the founding club of The R&A, will vote on a motion to admit women as members.
"The Club's committees are strongly in favour of the rule change and are asking members to support it. The vote is scheduled to take place in September of this year."
The policy change is understood to follow a decision by R&A's general committee and all members should receive a letter this week urging them to vote to allow in women members.
Minister for Sport and Equalities Helen Grant welcomed the move saying: "This is welcome news from the Royal and Ancient Golf Club of St Andrews and I urge its members to follow their Committees' recommendations and vote 'yes' for women members.
"It would mark a step in the right direction for the sport and I would hope encourage the remaining golf clubs that still have anachronistic single-sex member policies to follow suit."
Shona Robison, Scotland's Minister for Sport, Commonwealth Games and Equalities, said: "This is great news for golf and sport in Scotland.
"As the founding club of The R&A, The Royal and Ancient Golf Club of St Andrews is an important institution and can provide an example for change that other clubs will endorse and follow.
"I warmly welcome today's announcement and the committee's recommendations."