The Open: Sunningdale will replace Cinque Ports as a qualifying venue this summer
The New Course at Sunningdale has been unveiled as one of four venues for Open Championship final qualifying.
Last Updated: 28/04/14 3:37pm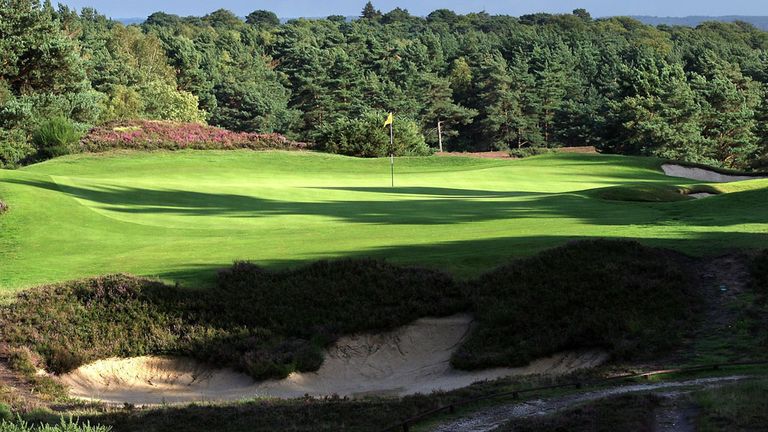 The Berkshire course will replace Royal Cinque Ports after the links at Deal in Kent was affected by the severe storms which caused widespread flooding in the south-east of England over the winter.
Sunningdale has previously hosted international final qualifying for The Open Championship and will join Gailes Links, Hillside and Woburn as the venues for the final rounds which take place on Tuesday, 1 July.
The format has been changed for this year's Open Championship to include events at venues covering Scotland and the north-west, central and southern regions of England.
It is designed to provide a more accessible route into The Open for competitors qualifying from the 13 regional qualifying events around the country.
Places available
Three places in The Open, which will take place at Royal Liverpool from 13-20 July, will be available at each of the four events.
Johnnie Cole-Hamilton, Executive Director - Championships at The R&A, said: "We are very grateful to Sunningdale for agreeing to assist us with staging final qualifying this year.
"I'm sure the players will relish the challenge of trying to qualify for The Open at Sunningdale.
"It is unfortunate that Royal Cinque Ports is not in a position to host the event after the terrible weather they experienced over the winter but we know the course is recovering well and look forward to going there in 2015."