PGA Championships: Henrik Stenson focused on good golf, then No 1 spot
Sweden's Henrik Stenson has played down his chances of becoming world No 1 at Wentworth this week.
Last Updated: 21/05/14 4:12pm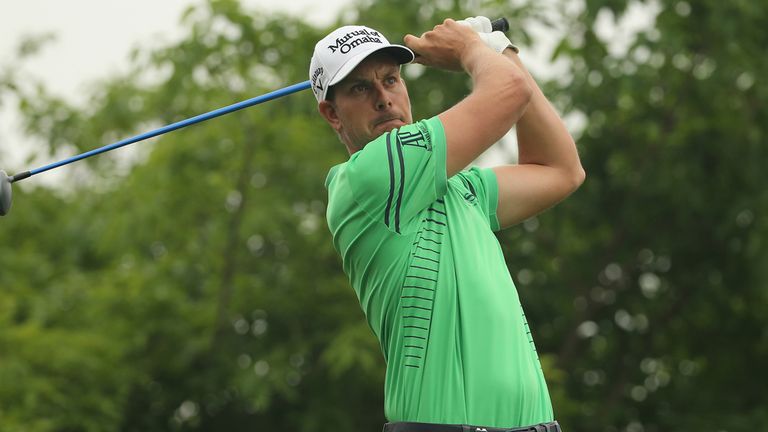 If the Swede finishes higher in the PGA Championship than current No 1 Adam Scott does at the Colonial in Texas, he could go top of the rankings for the first time in his career.
Matt Kuchar is the third player who could be number one by the end of the week but the American would have to win in Texas to be in with a chance.
Stenson is currently third in the world rankings, one behind the injured Tiger Woods, but he says his current form has nothing to do with his lofty standing.
That is more down to his sizzling finish to the 2013 season where he won twice in the United States and in Dubai giving him the FedEx Cup and the European Tour's Race to Dubai award.
"It is definitely there," Stenson said.
Focus
"I haven't given it too much thought. I have been trying to work on my game and get back in good shape because I know if I get my game to where I want to have it that is definitely an achievable thing in the future.
"If I were to become number one now it is not because of the first three or four months of the season. It is mainly because of what I did last year."
"I am more into trying to focus on the processes of playing good golf and giving myself the best chance to become world number one.
"If I can win some tournaments this year I will have a good shot at getting there - whether you want to try and squeeze a tie for 14th and get there by a 100th of a point - I don't know if that gives you greater satisfaction or not."
Stenson received the European Players' Player of the Year Award at a ceremony in London on Tuesday night but admits time is running out if he is to win his first major championship.
His best showing since making his majors debut in 2001 is finishing in a tie for second at the Open at Muirfield last year - one of seven top-10s overall.
"I hope I have got three, four or five good years ahead of me and that will be 15 to 20 majors," said the 38-year-old.
"Hopefully I will play well enough in a bunch of them and be up there and give myself a chance. It is hard to pinpoint one or two weeks in a year when you know you are going to play your best.
"It is about preparation and trying to the right things leading up to them and hopefully they will pay off."