BMW PGA Championship: Ian Poulter injury doubt for Wentworth
Ian Poulter has emerged as a late doubt for the BMW PGA Championship after injuring his back in the gym.
Last Updated: 22/05/14 11:01am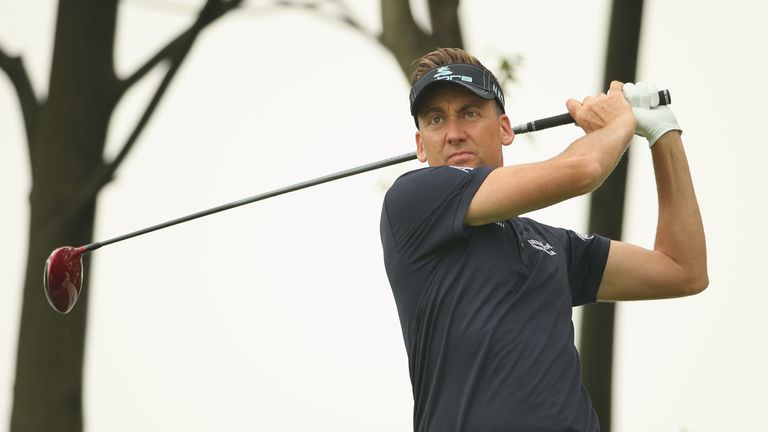 "I'm struggling a bit," the Ryder Cup hero said. "It is 2.40 on Wednesday and I'm hitting some shots, the first real shots I've hit since last Thursday.
"I hit a few on Friday and I had to stop, it was a bit too painful. I slightly overdid it in the gym on Wednesday and because of that there was just an extra load being put on my back.
"The good news is it is only muscle spasm... it's about trusting to hit a shot without getting the feeling of someone jabbing me in the back with a knife."
Poulter, the inspiration for Europe's Ryder Cup comeback victory over the United States in Illinois in 2012, said he was doing everything to be fit in time for Thursday's first round.
"I'm taking all the tablets I can possibly take so I might fall asleep at any second now," he said. "My expectations won't be very high, I have to say, but I'd like to play."
Poulter has a poor record at the circuit's flagship event having missed the cut eight times and with a best result of tied 10th in 2012.
"It's Wentworth, it's a big tournament, it's important for me to play," he said. "I think it's important to the tour that I try and play.
"But I have to be mindful that I can't injure myself any more, that has to take priority when thinking about teeing off on Thursday."